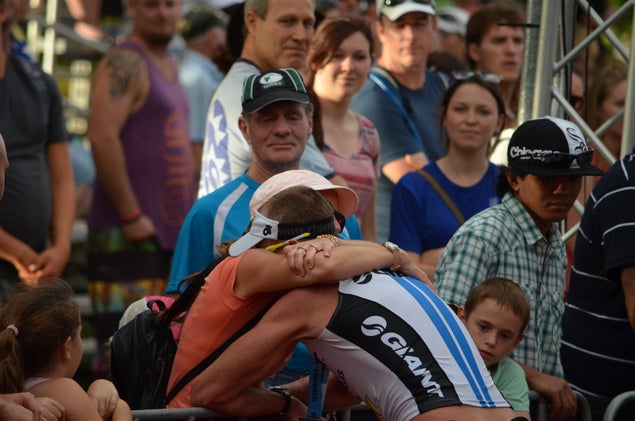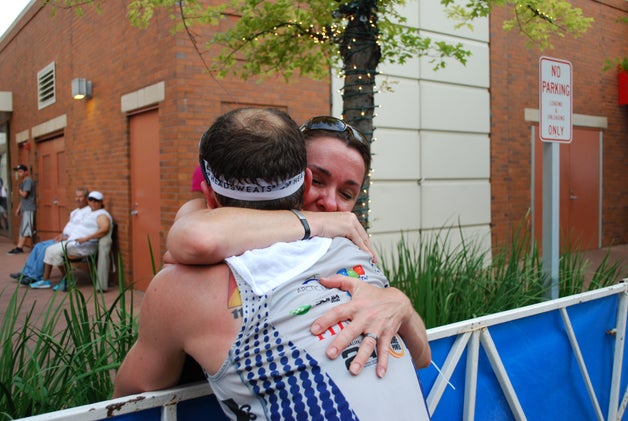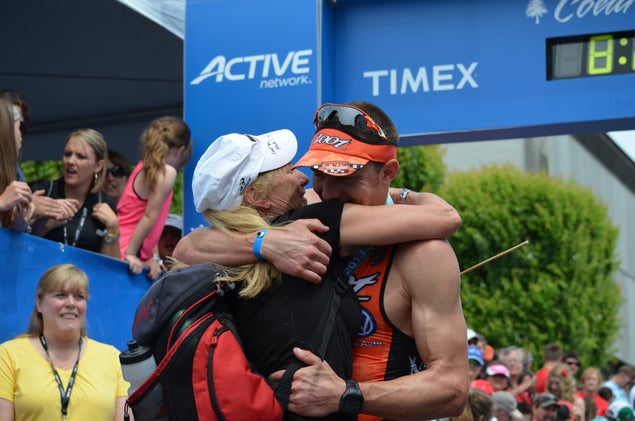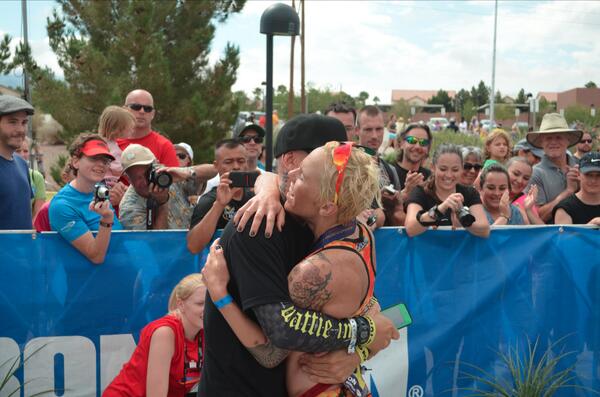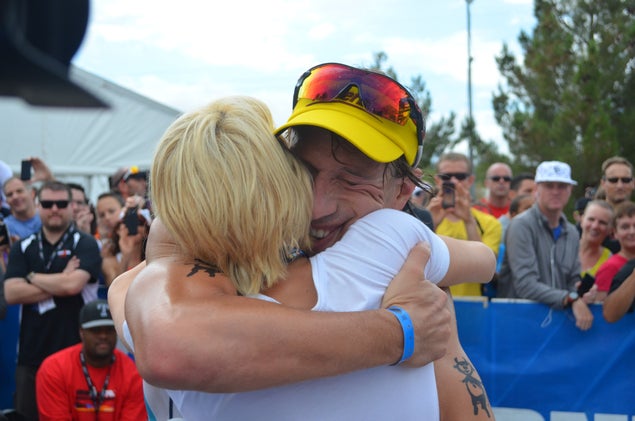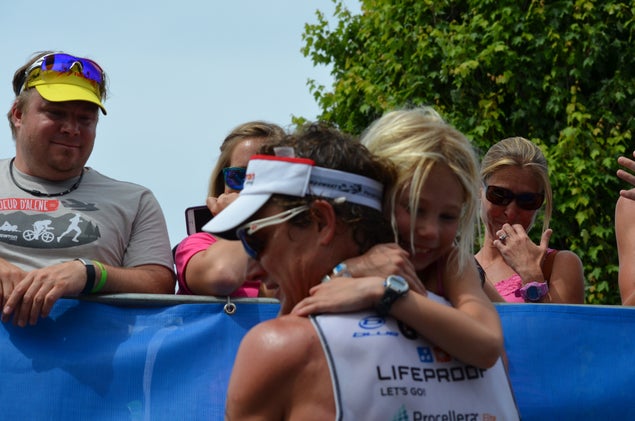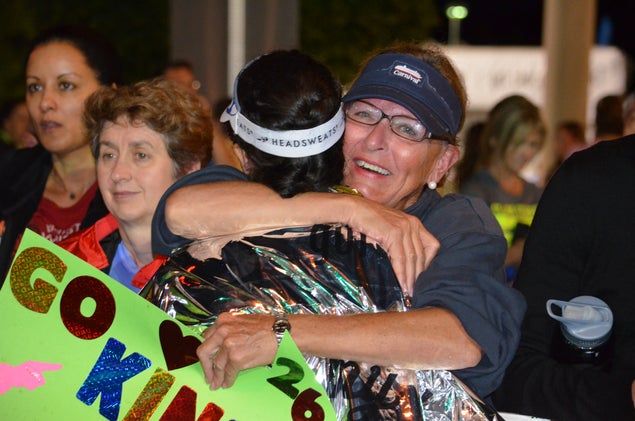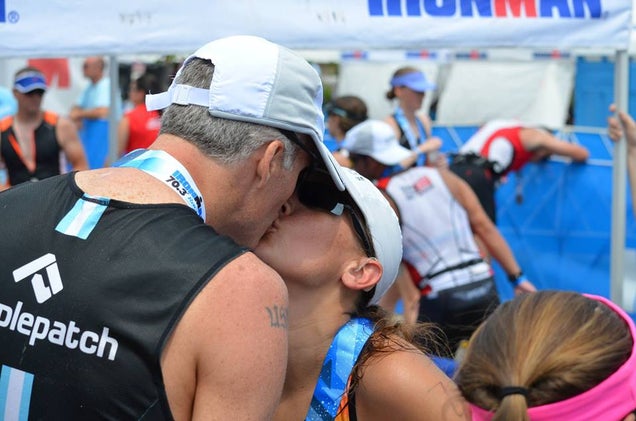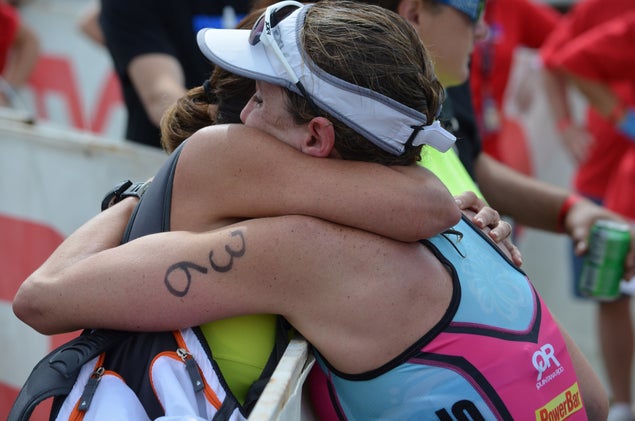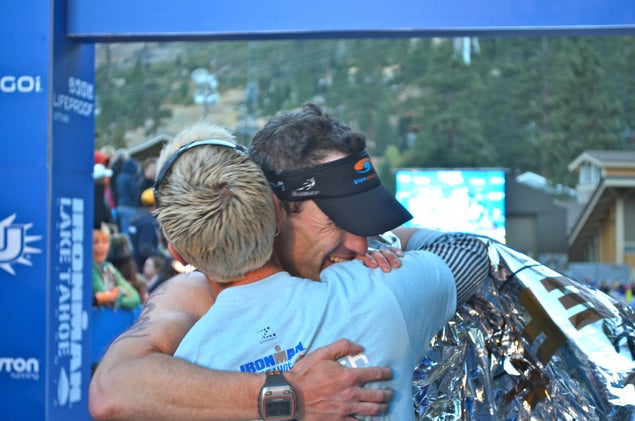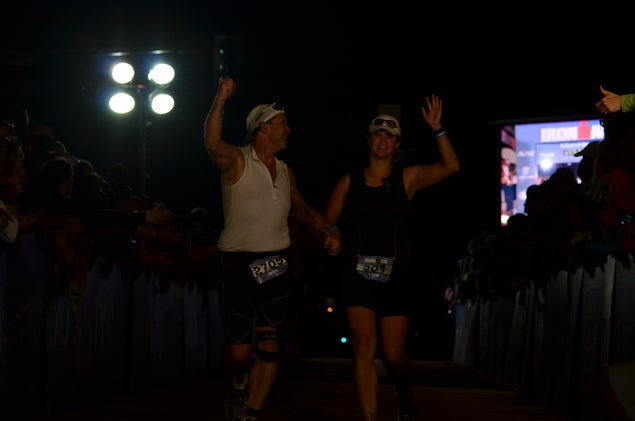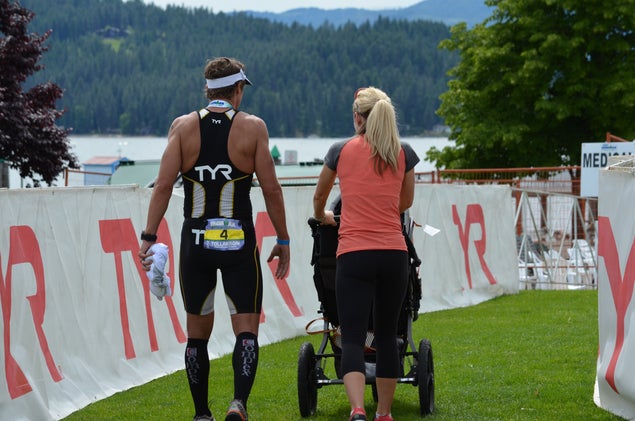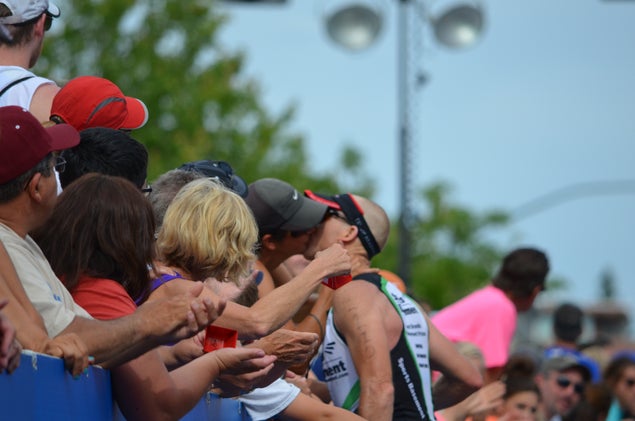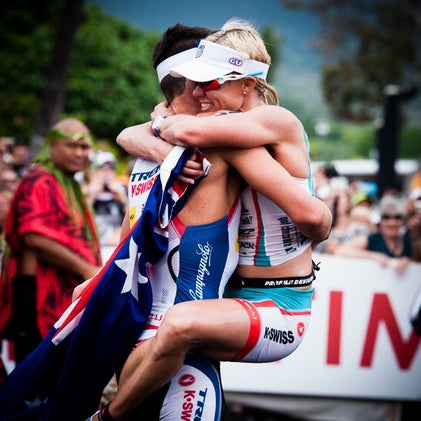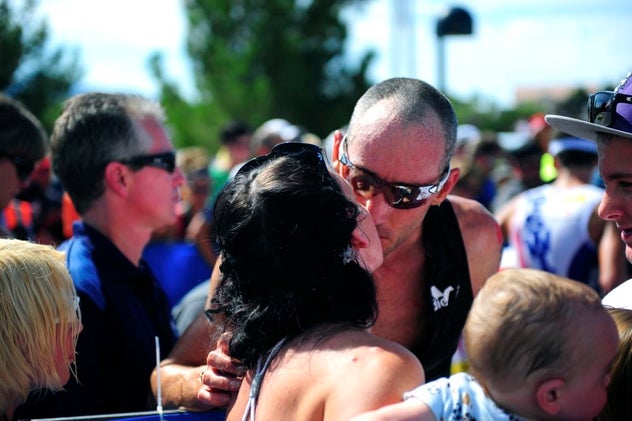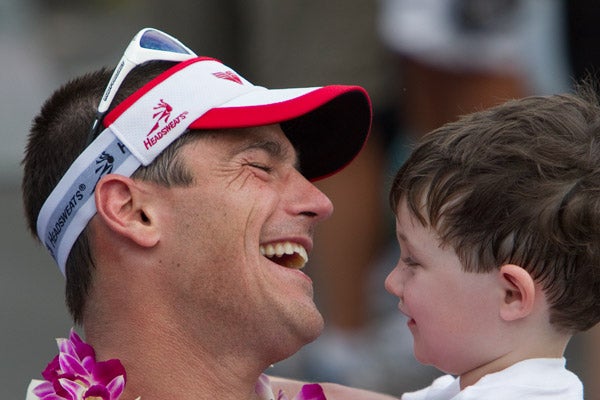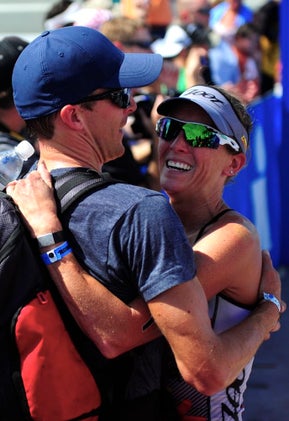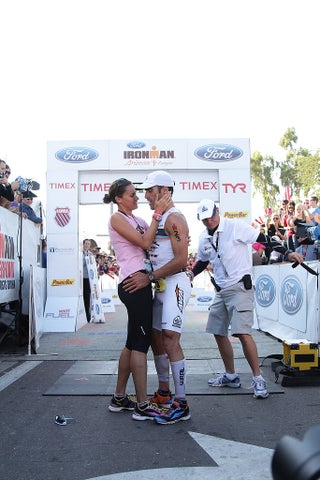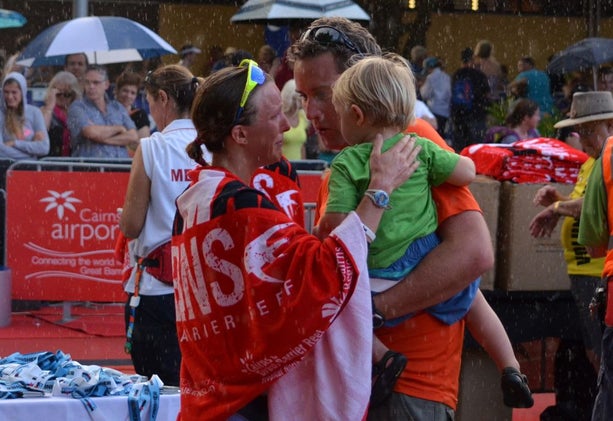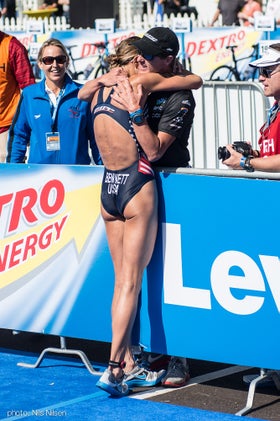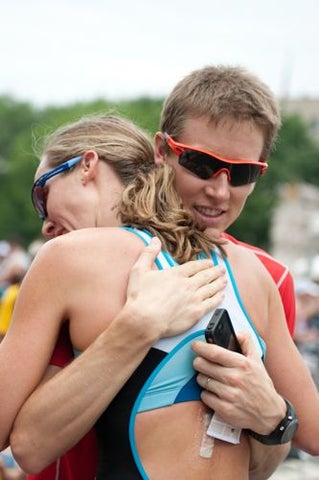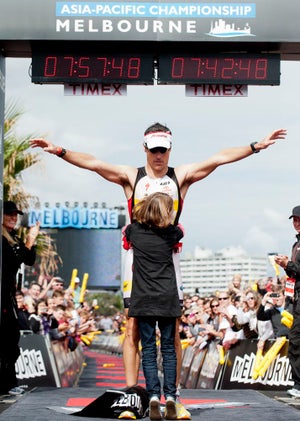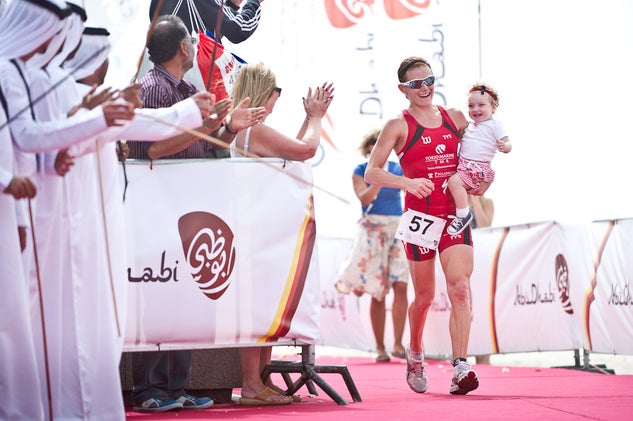 In honor of Valentine's Day, we bring back our most popular "Triathlete Love" column ever.
Whoever said triathlon is a solitary sport got it all wrong.
Yes, it's true that only one person dons the wetsuit, rides the bike, or pounds the pavement. In the race photos, there's one person featured. But those race photos don't show the whole picture.
Race photos don't show the athlete waking up at 4 a.m. to discover her boyfriend set the coffee pot to "auto-brew" the night before.
There's no evidence of family vacations or date nights postponed until the off-season.
You'll never see a photo of a dishwasher full of clean bottles, or a drawer full of laundered bike jerseys that magically appear each week.
They don't show a wife driving 40 miles to pick up her husband after he flatted three times and ran out of spare tubes in the middle of nowhere.
You don't view the pep talks after a bad training day, or the shared smiles after a breakthrough.
Race photos don't show the drained cell phone batteries from tracking the athlete on race day, or the even more drained voices from cheering.
Yes, triathletes are individuals, but they're certainly not solitary. Every act on race day is buoyed by love, and lots of it. Behind each triathlete is someone who makes every finish line worth crossing.
Take some time to thank your "someone" today.
RELATED PHOTOS: Kona 2013's Fastest Couple
More "Triathlete Love" from Susan Lacke.
Join in the conversation about everything swim, bike and run. "Like" us on Facebook.