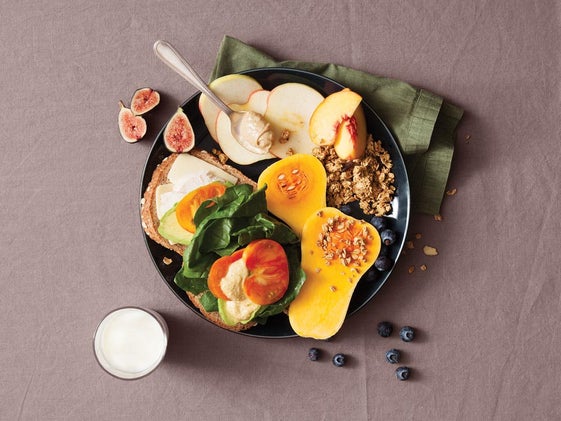 Kim Mueller, R.D., C.S.S.D.
San Diego resident Mueller has always been fascinated by how nutrition impacts the body, and when she started finding success in running cross-country, she became even more interested in how nutrition could help her own sports performance. After completing an internship to become a registered dietitian, she was drawn to the triathlon community in 2000, when her first client at her new nutrition practice (now called Fuel Factor) did an Ironman.
"I wanted to experience what my clients were experiencing," she says.
Her first Ironman was Coeur d'Alene in 2003, and from there she raced in 70.3 and ITU races. While she advises all types of athletes, Mueller is most active in the endurance arena — she's involved with the local track club and tri club, has worked with different cycling communities in the area, and she's part owner of Infinit Nutrition, a line of custom sports drinks. After giving birth to her daughter earlier this year, Mueller's now targeting a spring marathon to qualify for the Olympic Trials in the marathon.
Nutrition Philosophy
"There is an influx of bad nutritional information out there and a ton of trendy diets that recommend eliminating foods or food groups. Good nutrition shouldn't be about restriction of food groups, rather making wise choices from each food group. This, along with meeting the nutritional demands of training, as in consuming enough calories, will help fuel peak performance and optimal health."
Pre-Race Breakfast
"Pure Fit Nutrition Bar, banana and sports drink. It's easy to digest, simple and works for me."
RELATED: 9 Nutrition Rules For Beginners
Post-Race Lunch
"Two slices of sprouted grain bread spread with hummus and topped with turkey breast, cheddar, spinach, tomato and avocado. One sliced apple with organic peanut butter, baby carrots, water."
Go-To Snack
"Greek yogurt with almond milk, fruit, chia seeds and granola."
In Her Pantry
"I add a sprinkle of cinnamon to a lot of my foods, such as baked sweet potatoes, butternut squash and oatmeal."