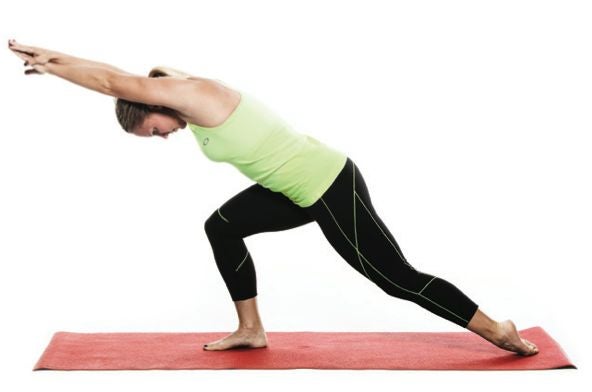 Ankle Flexibility Exercise: Freestyle Warrior Pose
Modify this traditional yoga pose by positioning the back leg on the top of the foot rather than the bottom, holding the arms in a tight streamline behind the head and stretching the upper body over the front leg as far as possible, staying horizontal to the ground. Hold for 30 seconds and switch legs. It takes balance, quad strength and core strength to hold this pose.
RELATED: Four Yoga Poses For Cyclists
Follow Triathlete on Twitter @Triathletemag for inspiration, new workout ideas, gear reviews from our editors and more.