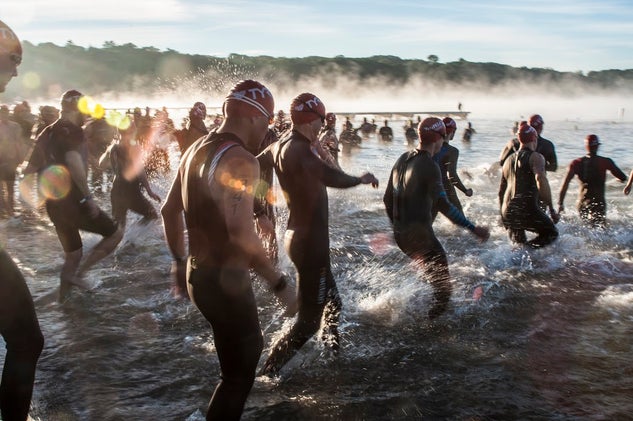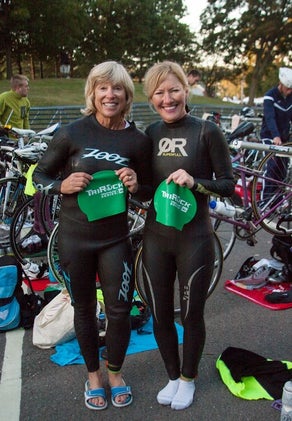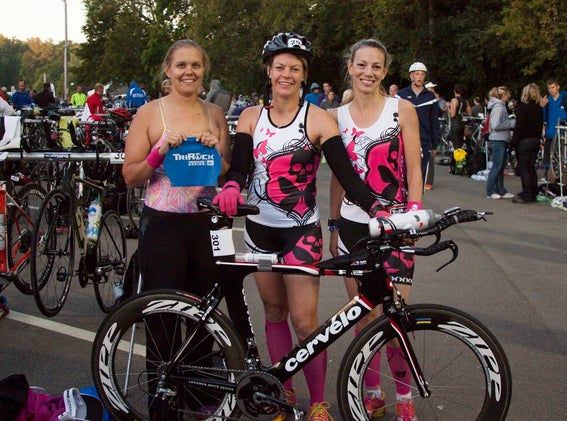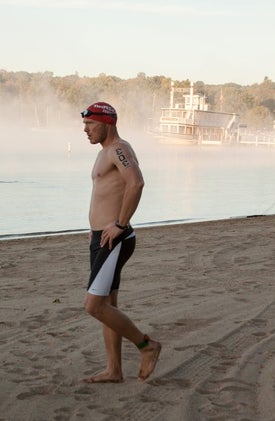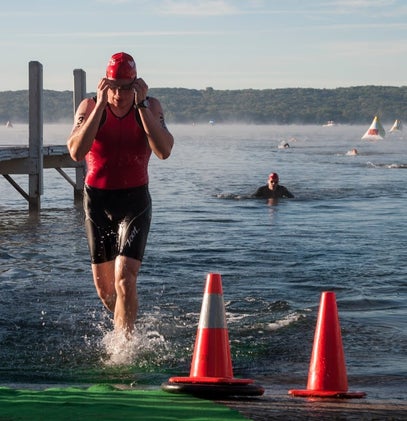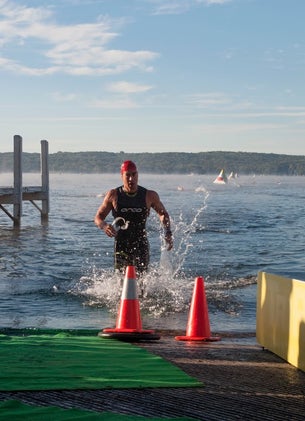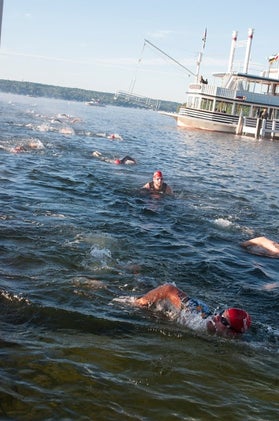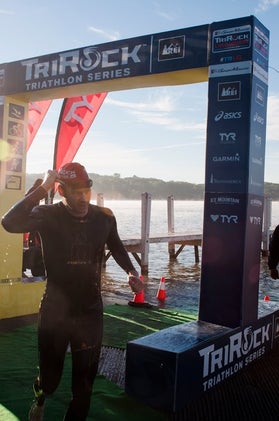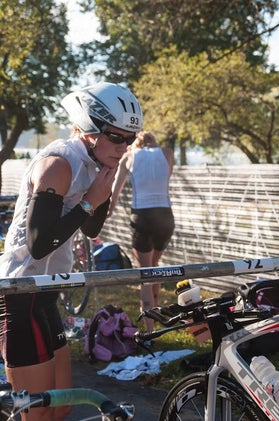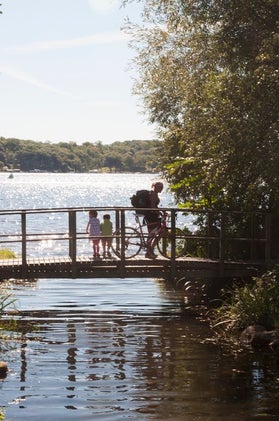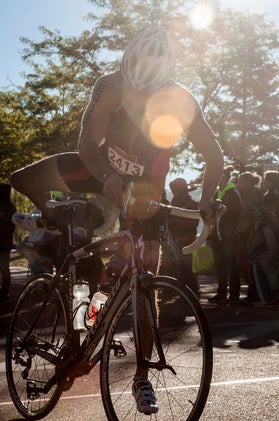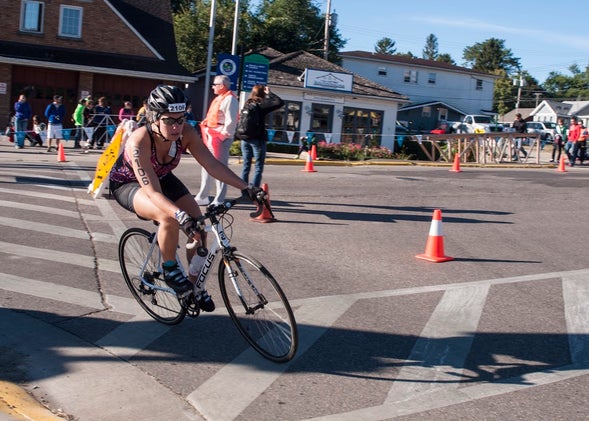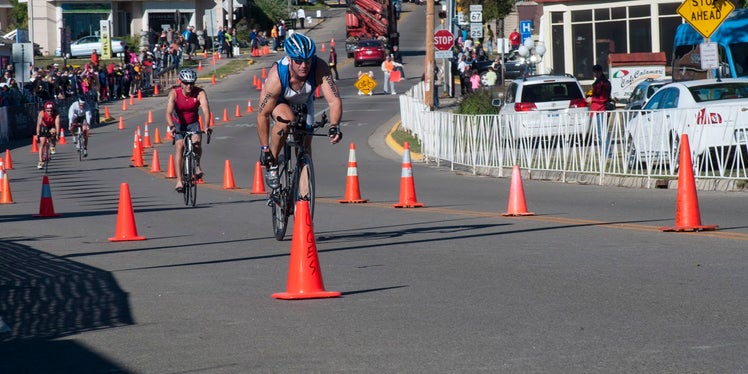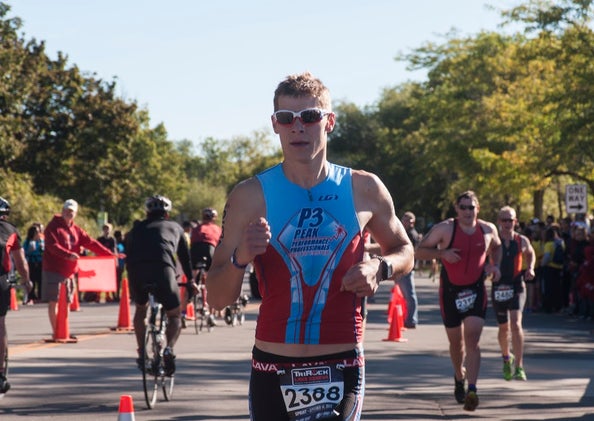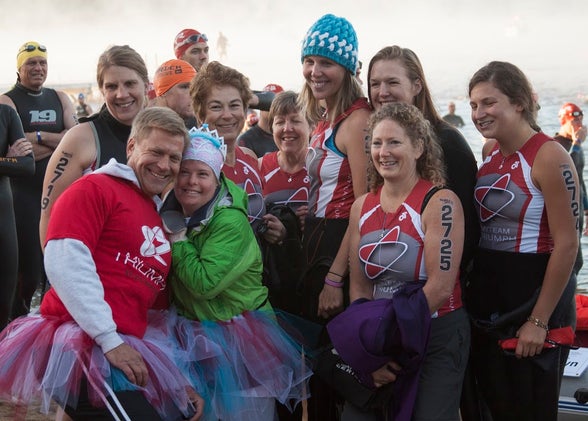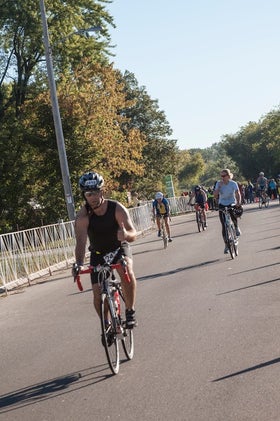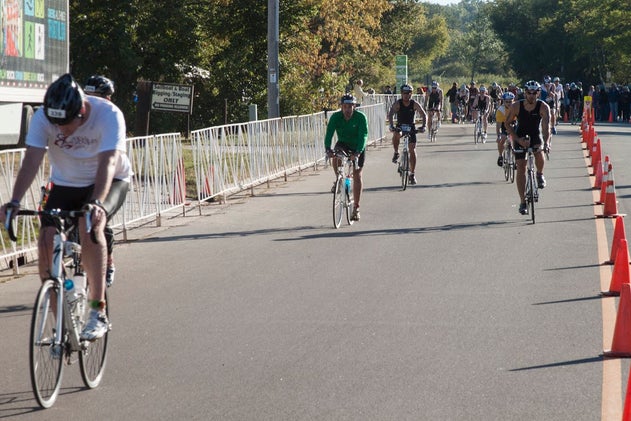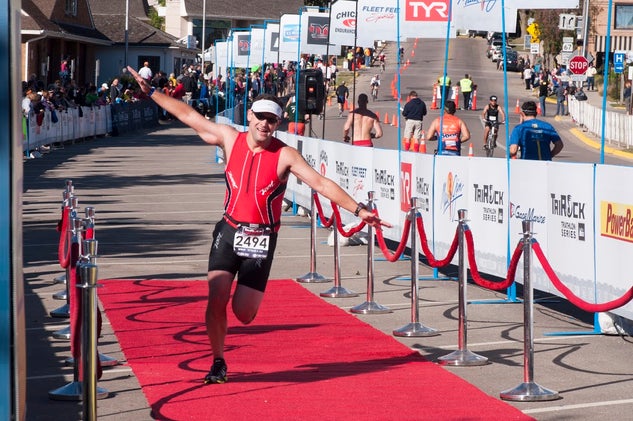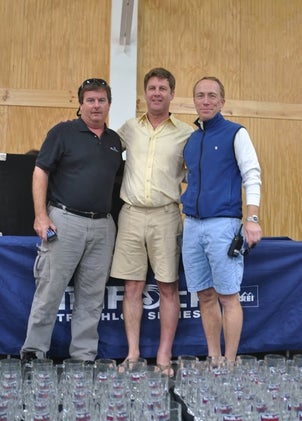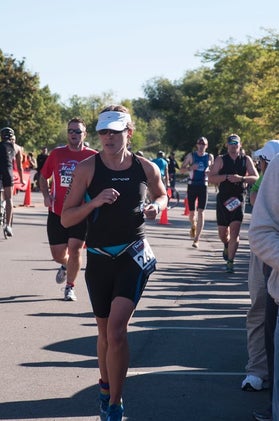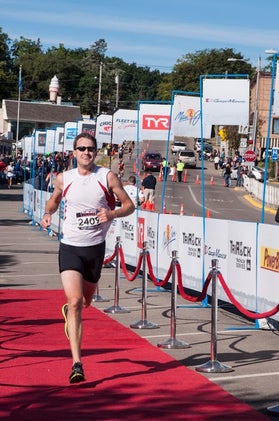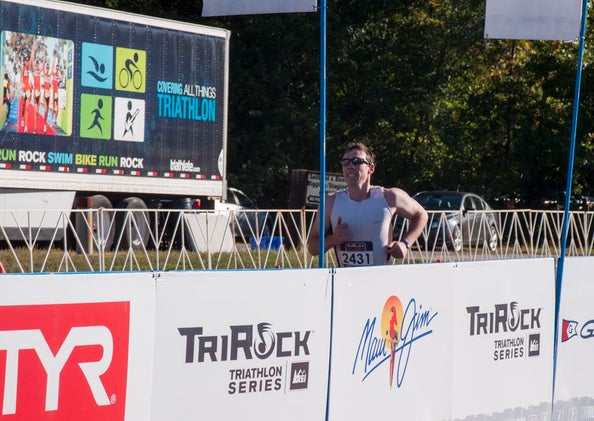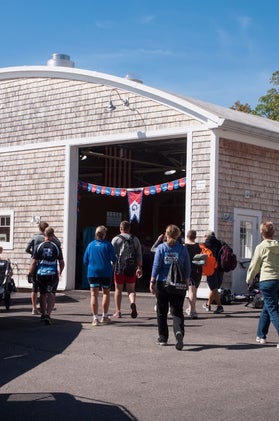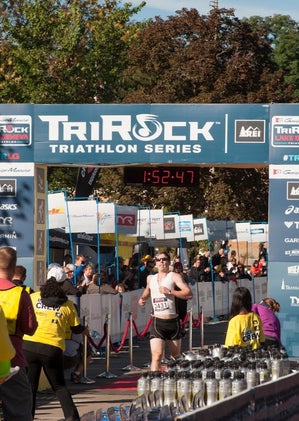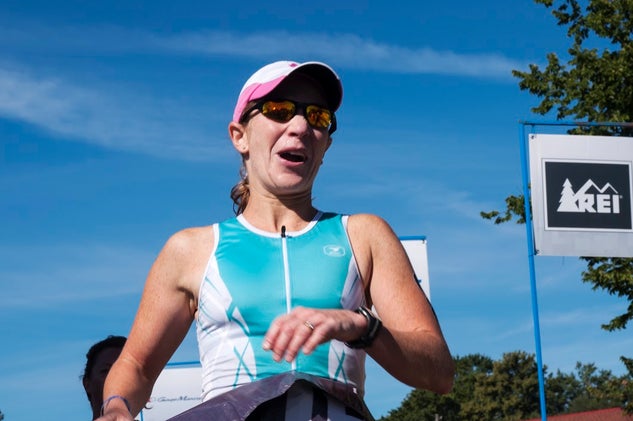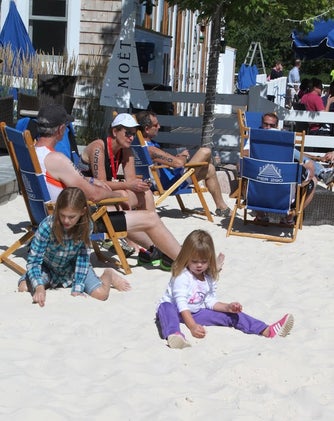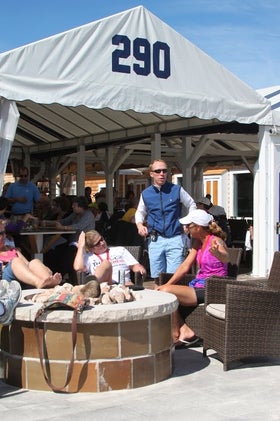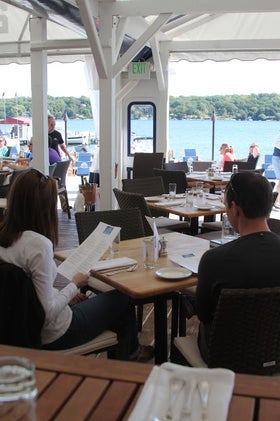 Photos: Sarah Schauf
Saturday, 1,400 athletes took to the shores of Geneva Lake in Williams Bay, Wis., for TriRock Lake Geneva. The event featured both sprint (500-meter swim, 14.5-mile bike, 3.1-mile run) and Olympic-distance (1,500-meter swim, 28-mile bike, 6.2-mile run) races starting with a beach start into the clear, spring-fed water of Geneva Lake. The bike and run courses featured scenic views and rolling hills, and a run past Yerkes Observatory, in cool autumn weather.
Learn more about TriRock at TriRockSeries.com.