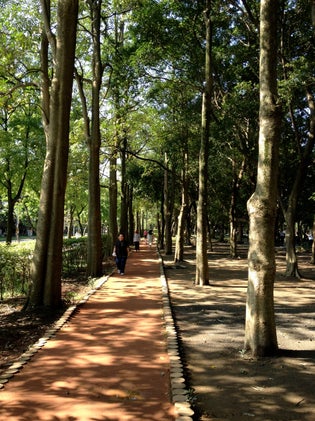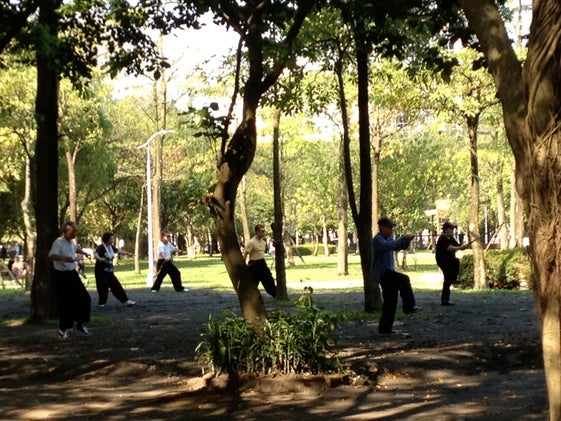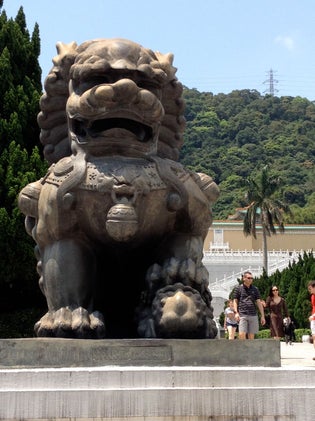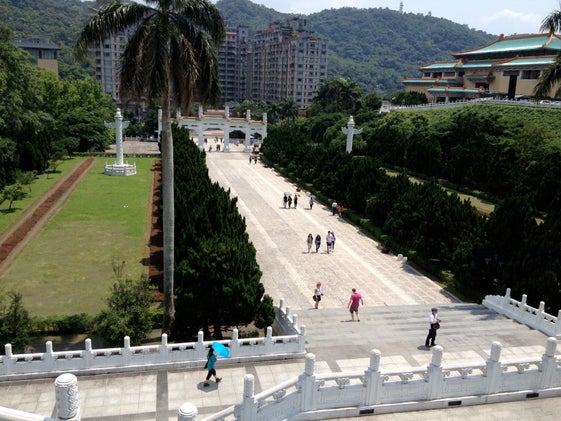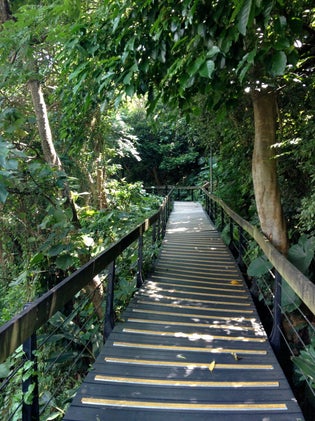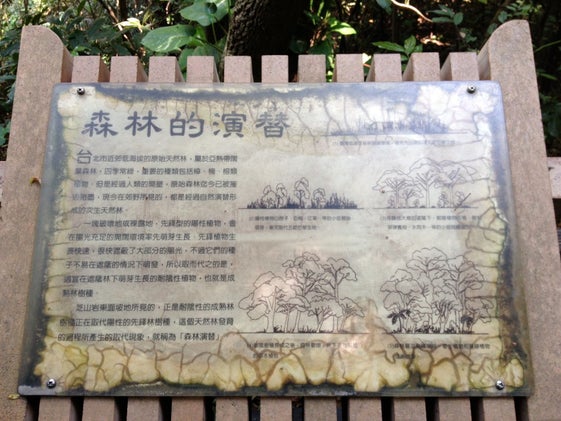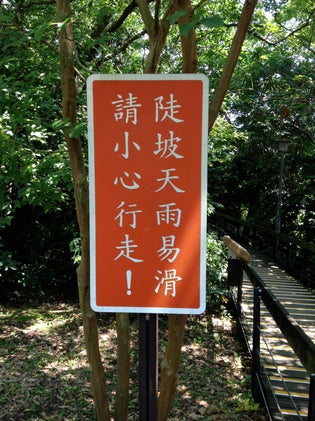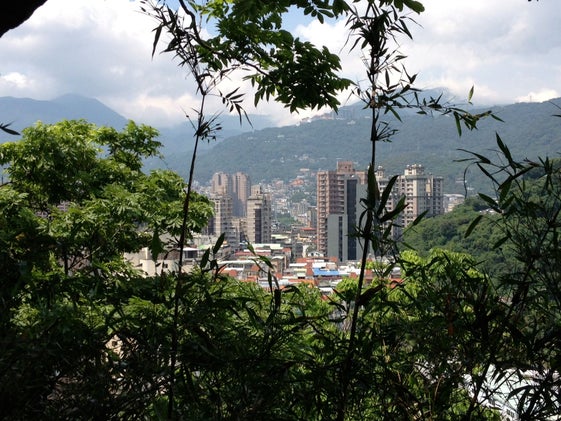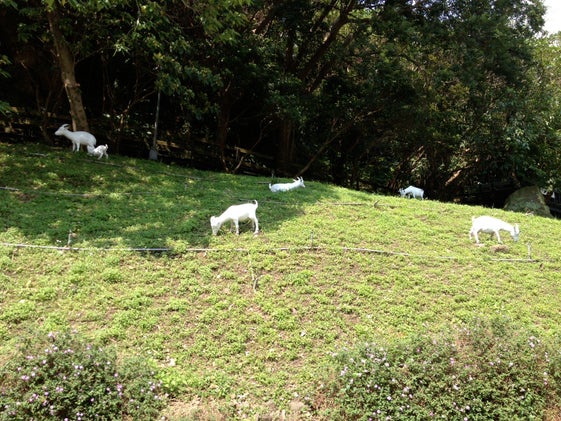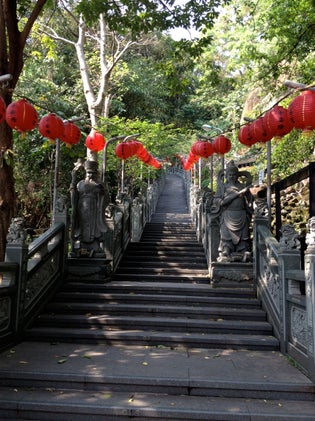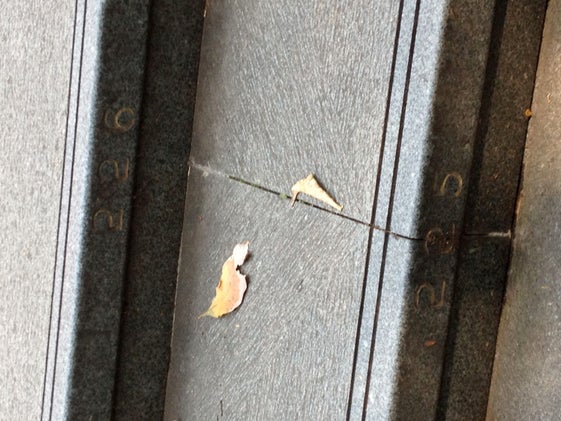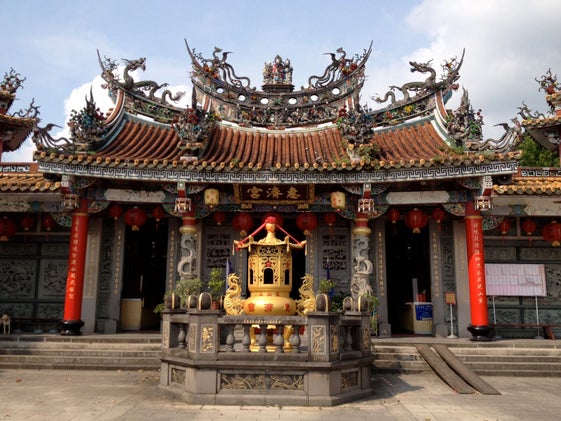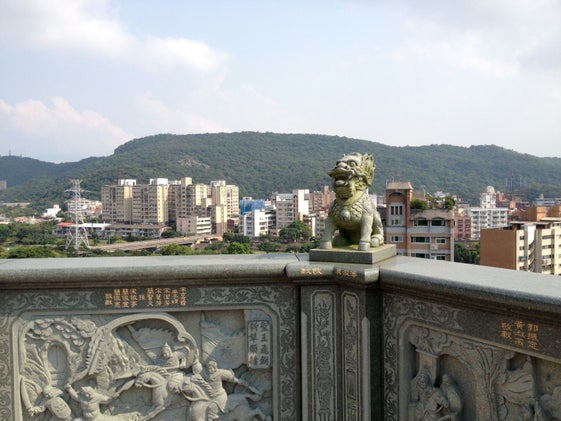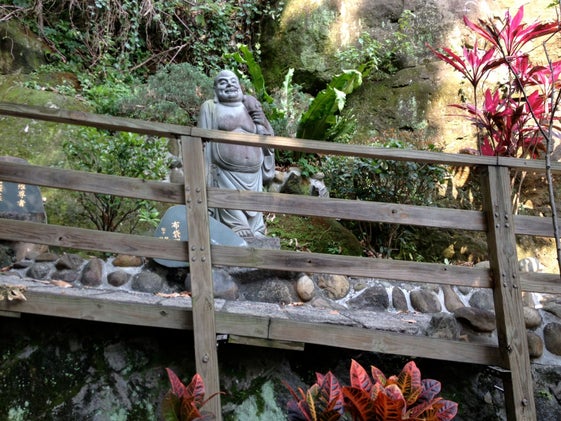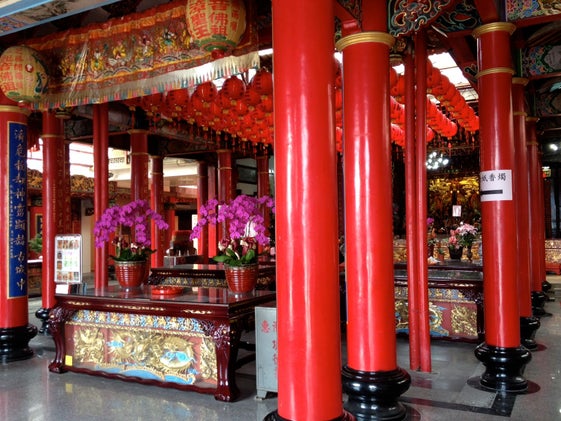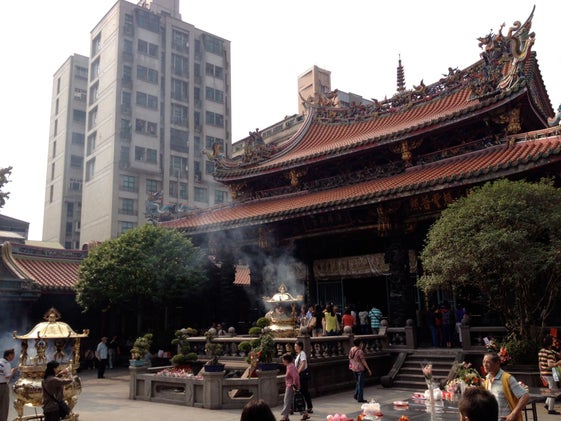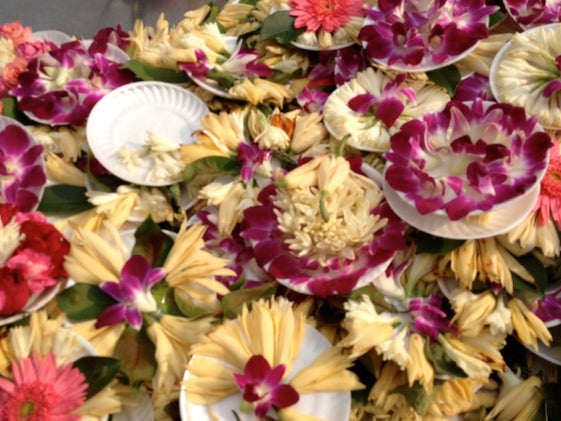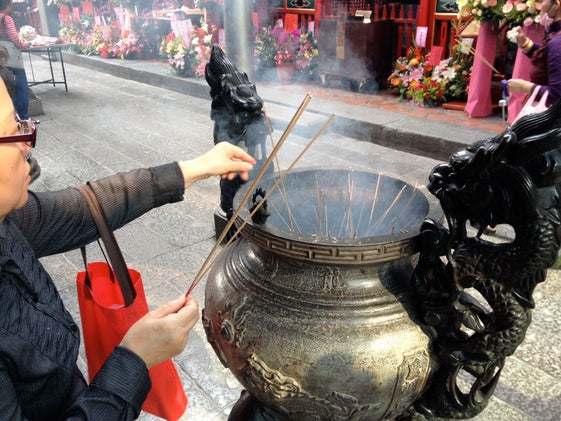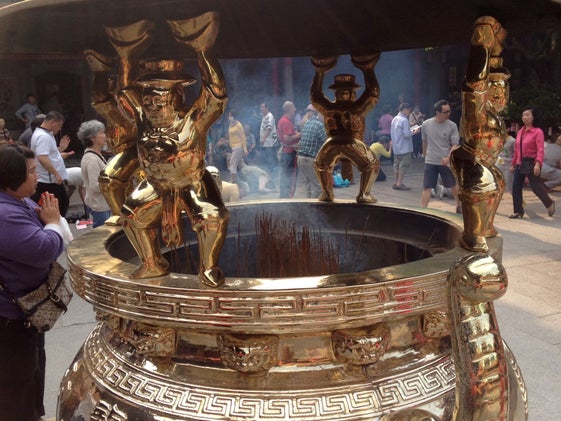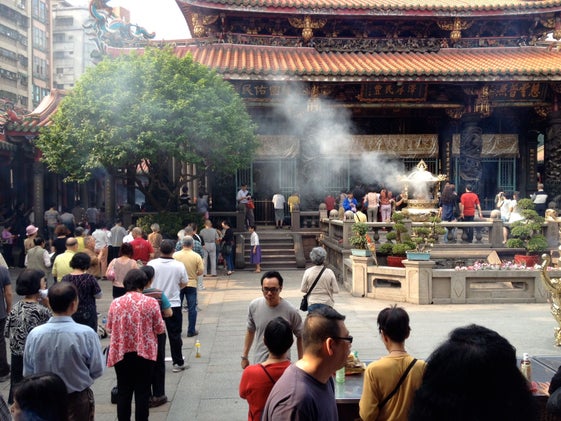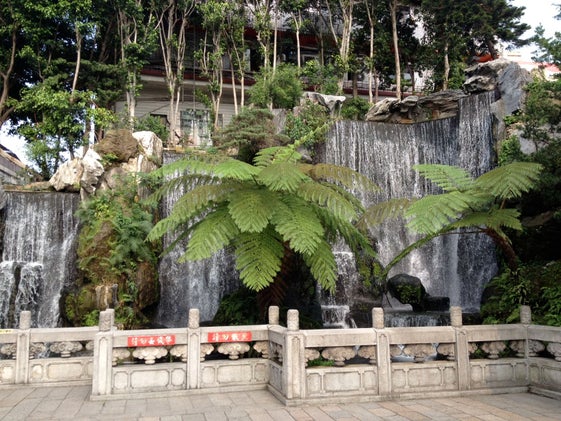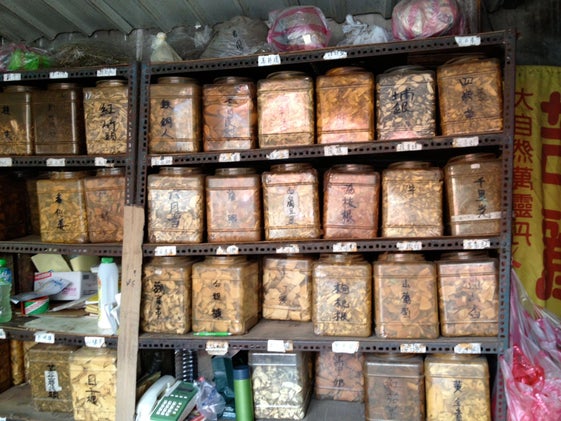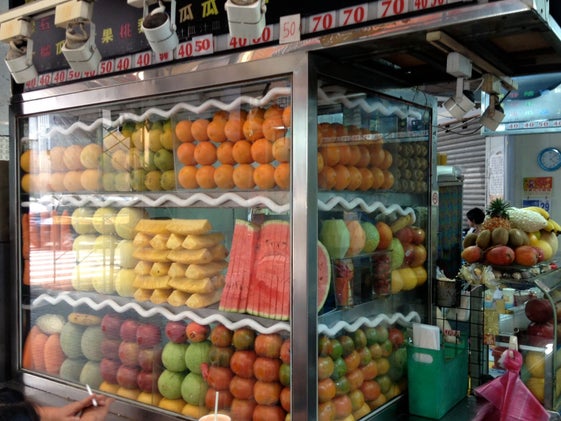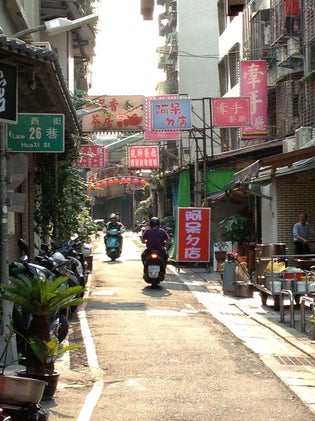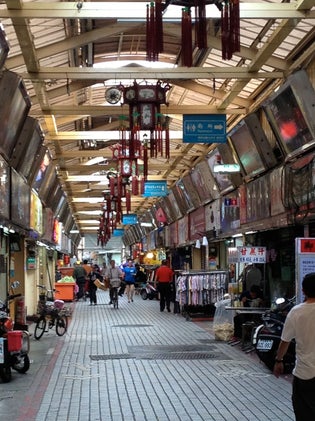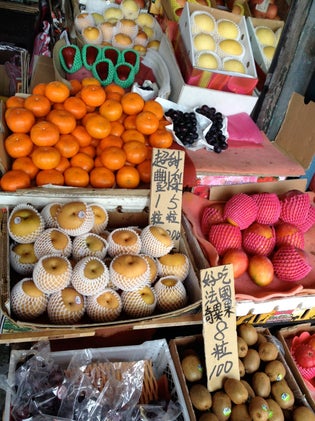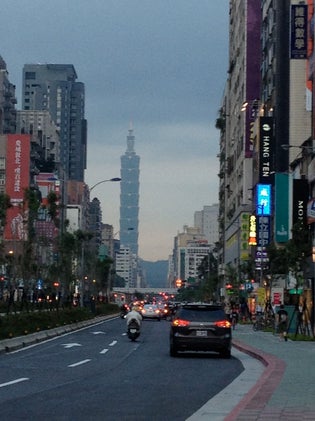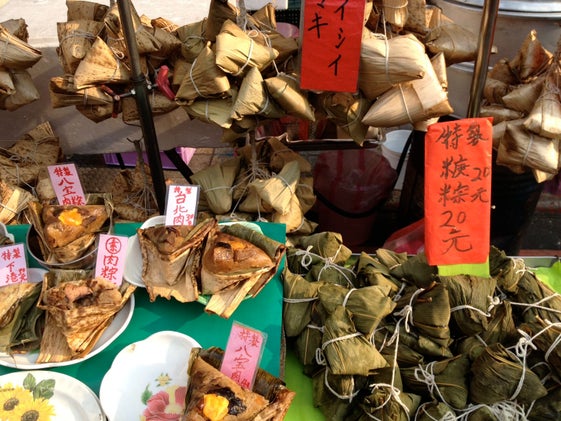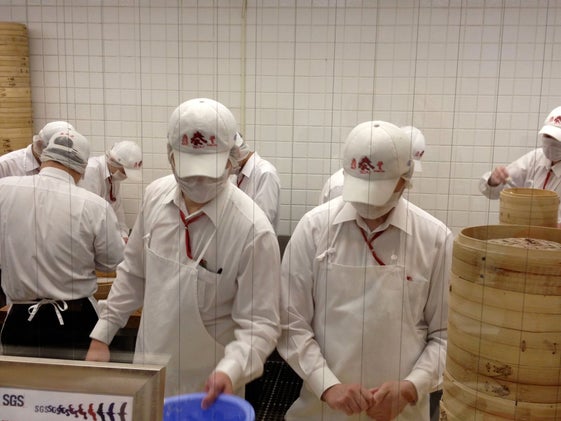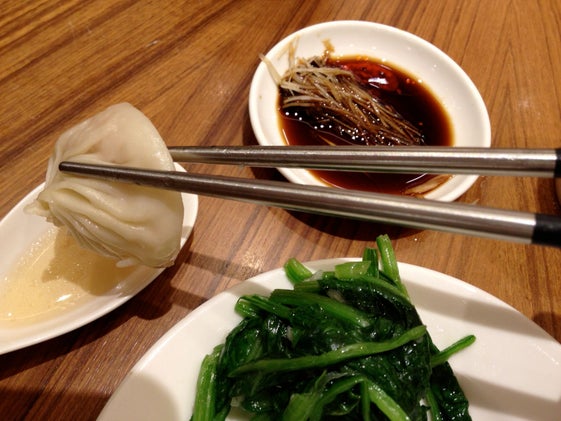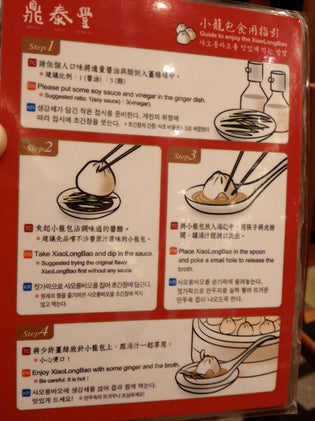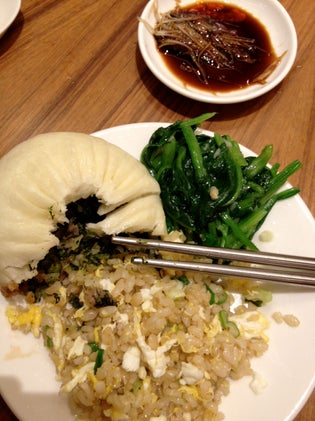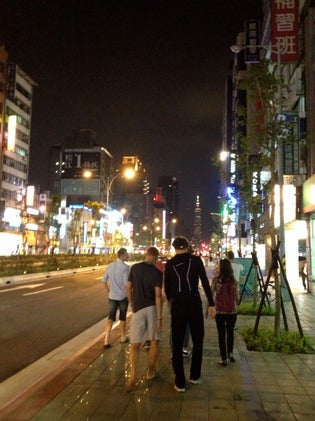 After arriving in Taipei City, Taiwan and logging a sweet night's sleep at the Ambience Hotel, I was refreshed and ready to hit the town for a full day of exploration. I'm here to cover the inaugural Challenge Taiwan (the Challenge Family's first race in Asia) and the plan was to spend a day and a half in the city as athletes and media arrived from various destinations, then head together to the race venue in tropical Taitung.
My first order of business was logging a run in nearby Da'an Park, a 1.7-km warmup jog from the hotel. I was pleased–and surprised–to find that traffic was well controlled at all the major intersections, a dramatic difference from Jakarta (where I visited prior to Taiwan), where my life seemed to hang in the balance during each venture across a roadway! Da'an Park is stunning, an oasis in the city with hundreds of people running, walking, walking backwards (I didn't exactly understand this, but it was fun to watch), practicing meditative or martial arts or simply enjoying the sunny day and the company of friends. The park has a groomed trail looping 2.2-km around its perimeter so it's easy to run as long or as short as you like. I could easily have spent my entire day there people watching, however there were other items on my must-see list–most importantly the National Palace Museum.
The museum houses what is considered to be the largest (and most impressive) collection of Chinese art in the world. Admission is 160 Taiwan Dollars (roughly 5.50 US) and for an additional fee you can rent a guided headset in the language of your choice, but I opted to simply wander the exhibits willy-nilly, as the signage is in both Chinese and English so it's easy to learn about the treasures that you're most drawn to. The collections I saw ranged from painting and calligraphy to intricately carved jade and ivory to an awe inspiring room full of Tibetan Buddhist statues to my personal favorite, ancient and elaborate bronze cast wine vessels in the forms of various animals. No photos are allowed inside the museum so you'll just have to take my word for it that a museum visit is well worth the trip. There are several dining options at the museum, including a restaurant atop the main building which I'm sure boasts stunning views. I wasn't yet hungry, however, so I decided to work up an appetite with a short hike at the Zhishan Cultural and Ecological Garden.
It took three tries to find a taxi driver who knew the location I was seeking, but finally one took my fare and deposited me next to an overgrown hillside within steps of a wooden footbridge leading into the foliage. Just a few strides in and I was immersed in a jungle within the city, with a variety of wooden and stone pathways and steep stairways winding throughout. There's signage that details the flora and fauna in the park, however it's entirely in Chinese (as are a number of other signs, so I just hoped that none of them warned, "Private Property–Do Not Enter!). There's no fear of getting lost in Zhishan–simply head downhill at any point and you'll eventually hit a main road. But while the park itself is stunning, the gem within is a temple sitting atop the mini-mountain, along with the accompanying views.

RELATED: Sound Bytes From The Challenge Taiwan Press Conference