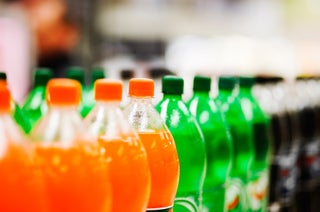 I should be a millionaire. Back in 2006 I wrote a book titled The Lean Look with Paul Goldberg. It included a dietary element that we called "smart substitutions". It was a simple concept: promote fat loss by replacing high-calorie foods in your diet with lower-calorie alternatives that are no less filling. This enables you to reduce your daily energy intake without suffering the persistent hunger that comes with the more common dietary strategy of eating less.
If this idea sounds familiar, that's because you have read or seen Eat This, Not That, the zillion-copy seller authored by Men's Health editor David Zinczenko. Published around the same time as Paul's and my book, Eat This, Not That peddles the same concept of smart substitutions but packages it much more cleverly.
While I am eternally bitter about my narrowly missed opportunity to sell a zillion books and retire at 35, I am still a big believer in the smart substitutions concept. To use this concept to lose weight, simply incorporate the following six types of food substitutions into your diet.

SEE ALSO: What Are Some Quick Swaps I Can Make To Improve My Diet?