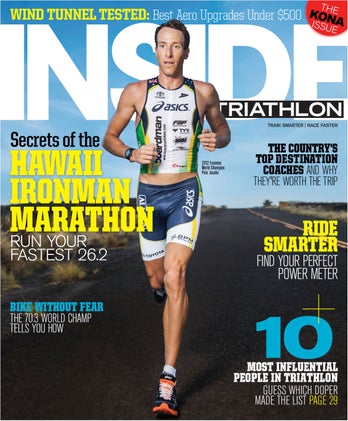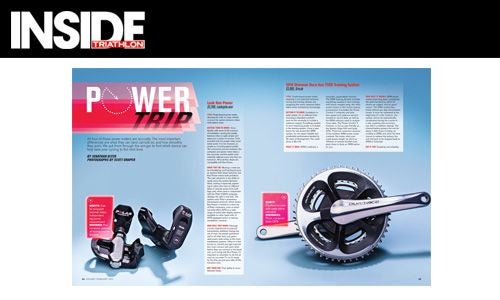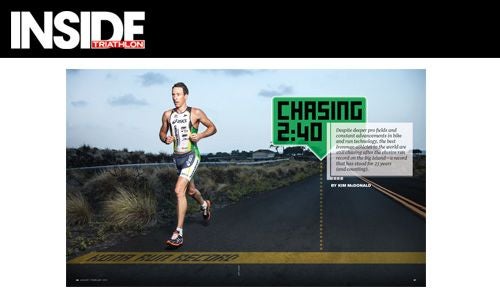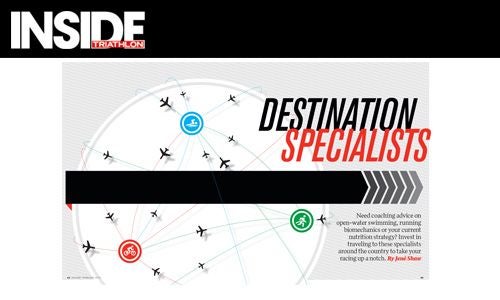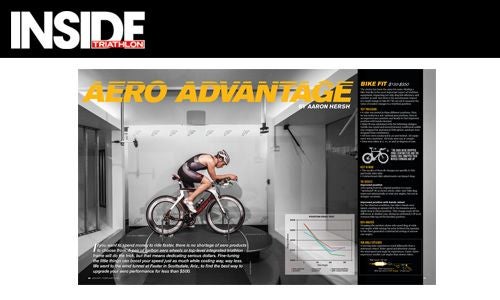 Want to strength train like Dave Scott, find the perfect coach to fix your running gait or upgrade your ride on a budget?
Pick up the January/February issue of Inside Triathlon magazine, on newsstands now, to read how six-time Ironman world champ Dave Scott used strength training to improve his Ironman marathon, and learn why the men's Kona run record hasn't been broken in 23 years. We've also found the country's top specialists—in everything from open-water swimming and running biomechanics to nutrition and bike fit—who are worth traveling to. Our tech editor Aaron Hersh also took bikes to the wind tunnel to find the best way to upgrade your aero performance for less than $500.
Also in this issue, for the first time ever we've named the year's top 10 most influential people in the sport of triathlon, and we found out their takes on the future of the sport.
The issue also features detailed reviews of power meters so you can find the right one for you; advice on a Southern California winter training destination; 2012 Ironman world champ Pete Jacobs' Kona power data; breakdown of a study that supports fueling while running based on thirst; 70.3 world champ Sebastian Kienle's tips for taking some risk in your racing; and an interview with Kona's final finisher.
Pick up the January/February issue of Inside Triathlon today for these stories and more.