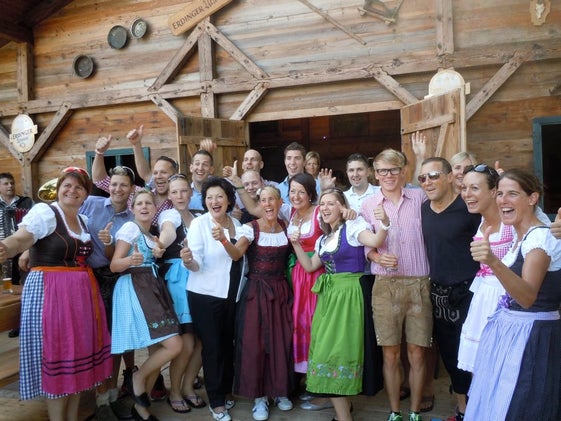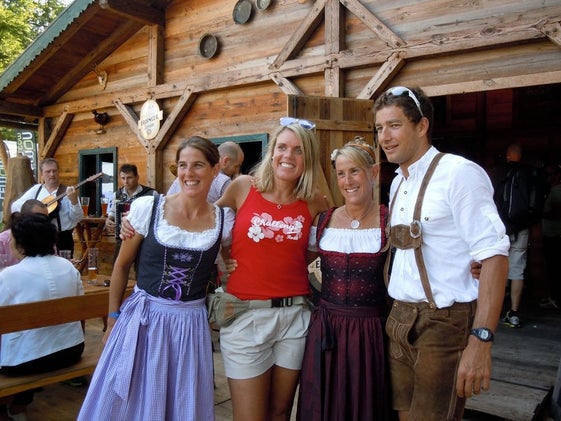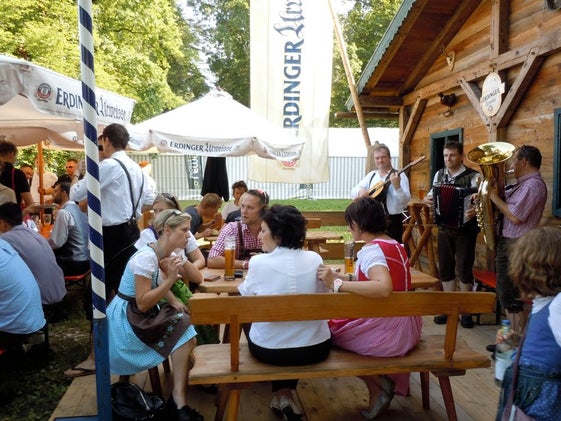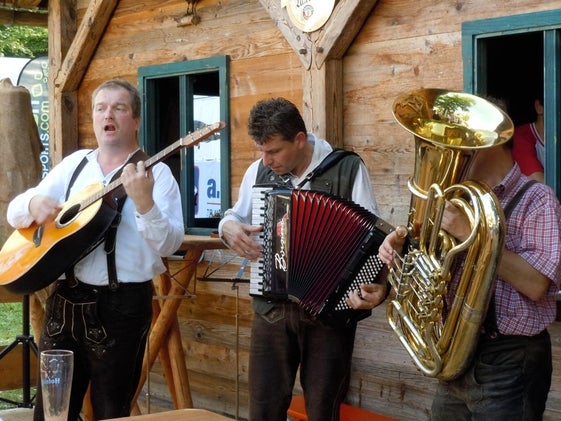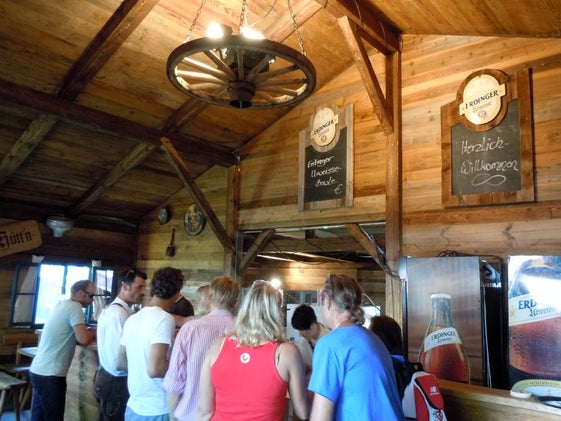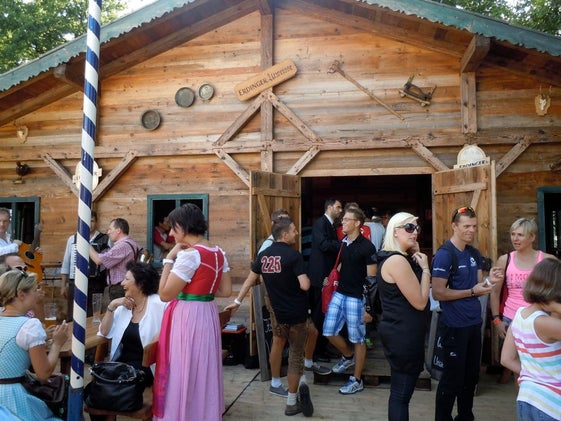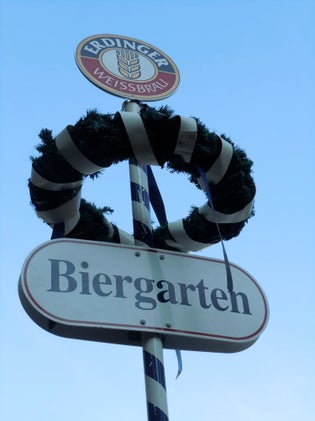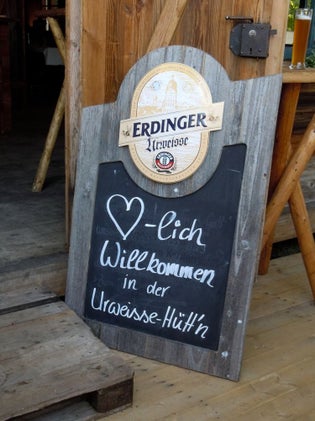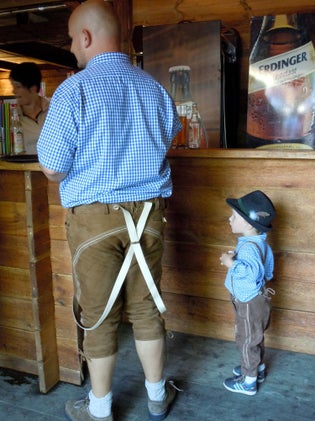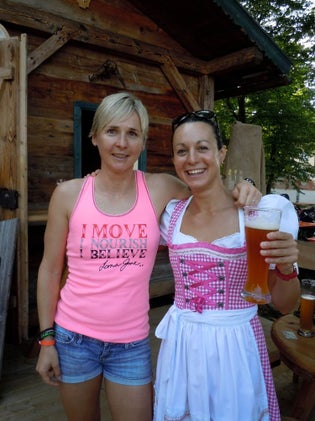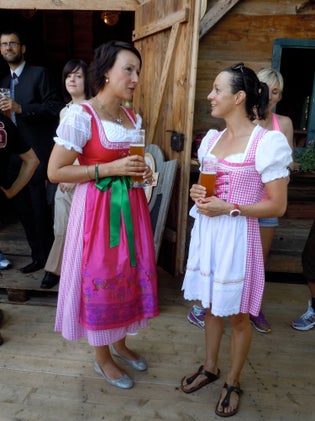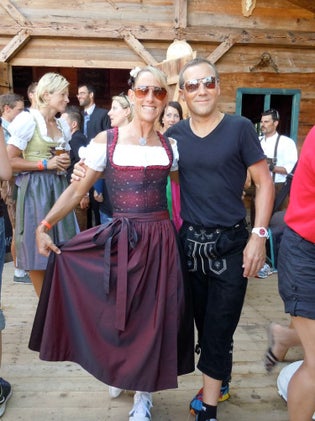 Photos: Holly Bennett
There's a party scheduled nearly every day here in Roth, save for the night before the race itself. Thursday night the festivities kicked off with the Erdinger Urweiss party, a celebration of Erdinger's newest wheat beer. I can attest to the fact that the Urweiss is quite refreshing. Of course, for the competitors (and anyone else wishing to avoid a beer buzz) Eridnger is also known for their Alkoholfrei Bier – which I imagine you can translate quite easily.
An Erdinger cottage resides within the walls of the Challenge Roth expo, and it was overflowing with athletes and triathlon fans on this perfect summer evening. To enhance the local flavor of the event, most of the pro athletes appeared dressed in traditional German garb – dirndls for the women and lederhosen for the men. Since we're all accustomed to seeing most of these athletes in swim, bike and run gear the majority of the time, I've included several images of the evening for your visual entertainment!

For more from Roth, Germany visit Bennett's "Dispatch" page.