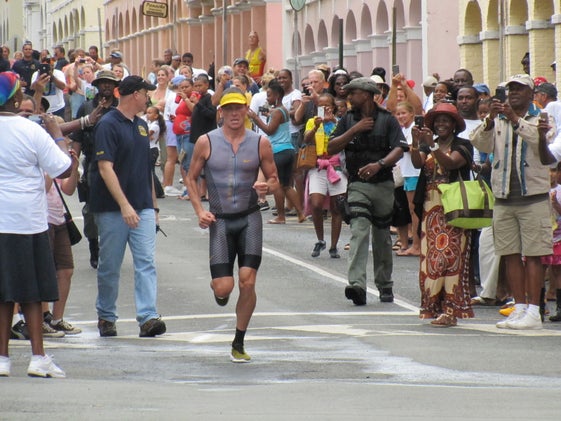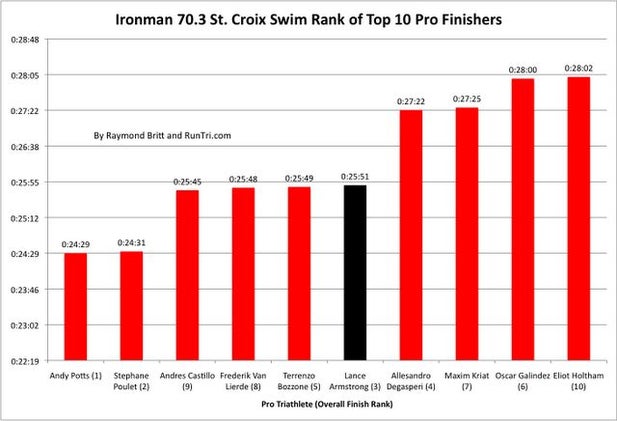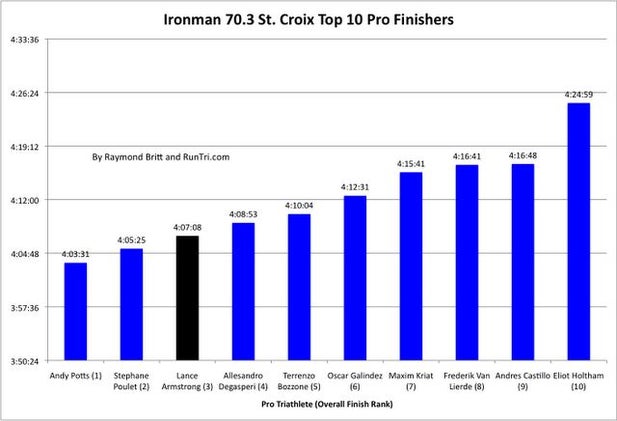 Runtri.com's Raymond Britt took time to breakdown Lance Armstrong's Ironman 70.3 Croix performance. He compares Armstrong's times to that of his fellow competitors, as well as to those of his two previous 70.3s (Panama and Texas) in the graphs above.
Armstrong had his slowest bike split of the three races on the notoriously tough St. Croix course. In all three events he has taken a lead onto the half marathon and has been unable to hold on. We recognize that each race features a unique course, varying conditions and different levels of competition, but it's fun to compare the numbers.
Read Raymond Britt's take on Armstrong's performance at Runtri.com.