Bevan Docherty was the only man to beat out Lance Armstrong at Sunday's Ironman 70.3 Panama triathlon. This story on Docherty was originally published in the January/February, 2011 issue of Inside Triathlon magazine.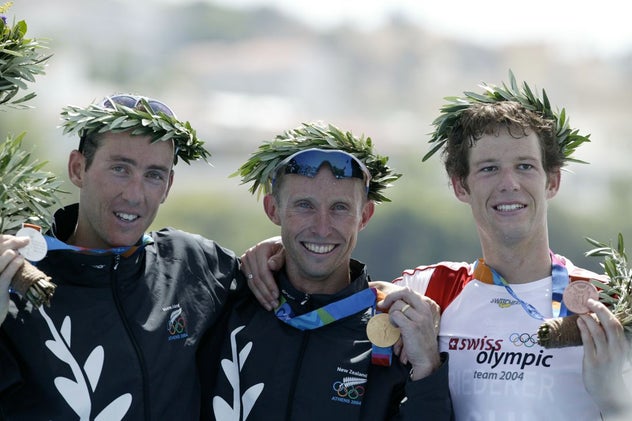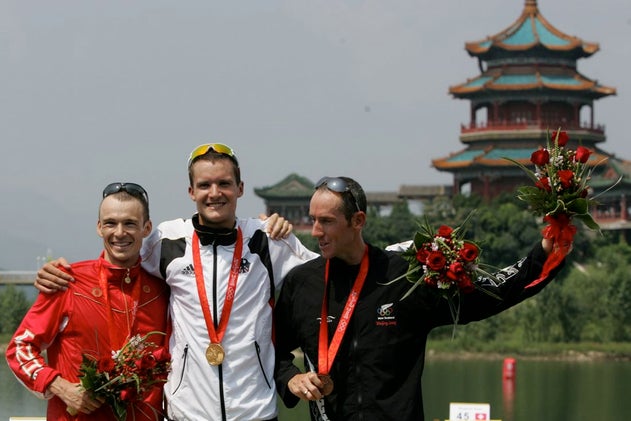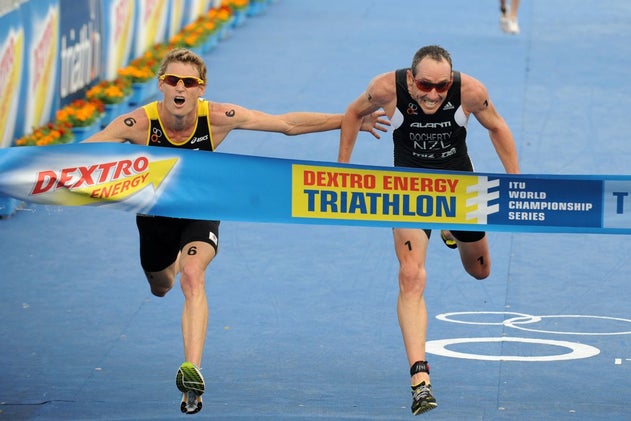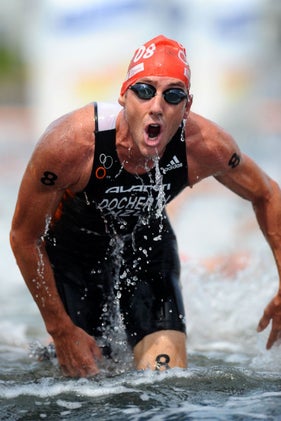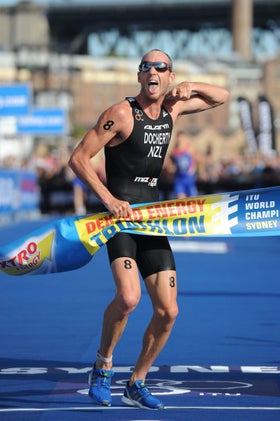 Not many people in the small beach town of Santa Cruz, Calif., know that a triathlete with two Olympic medals is training in their midst. But if you visit the University of California at Santa Cruz's pool on any given day, you'll probably catch a rail thin, sunburned guy swimming, often with straps tied around his ankles and generally in a lane by himself. If you try to join him, he'll likely dip under the lane lines and head for clearer waters. He waits for the Masters workouts to end before he jumps into the pool—the whole Masters thing didn't really work out for him when he moved to Santa Cruz in late 2009. After all, he goes to the aquatics facility to get his workouts in and not to socialize.
If you head to this triathlete's house—perched on a cliff above the Pacific—you won't find Olympic medals or any sort of triathlete memorabilia lying around. Instead, you'll find a bassinet for his newborn girl, the pieces of an unfinished Monopoly game on the kitchen table, a desk surrounded by papers and files for his wife's financial business, and a potty training kit on the downstairs toilet for his cat, Bella.
In fact, judging by the contents of the house, you'd never guess that the only man with back-to-back podium finishes in Olympic triathlons—Athens and Beijing—lives there. You'd never guess that a man who was part of an Olympic moment—one that catapulted him into the spotlight in his native New Zealand—calls that place home.
And that's just the way Bevan Docherty, 33, likes it.
Docherty is running his third Olympic campaign out of Santa Cruz, and he's got his sights on the only medal that can complete his collection: gold. "I've pretty much achieved all my career goals. I've ticked off everything except Olympic gold," he said.
In the Athens 2004 Olympic Games, fellow Kiwi Hamish Carter and Docherty went one-two in a race that would become a national event. It just so happened that, due to the time difference between Greece and New Zealand, the race was televised on a cold night, when most Kiwis were inside. As Dave Beeche, chief executive of Triathlon New Zealand, remembers it, when it became apparent that two Kiwis were in a position to win medals, "Text messages started flying around the country." And by the time Carter and Docherty were about to cross the finish line, a quarter of the population was watching. The next day, the New Zealand Herald called what had transpired "one of the greatest New Zealand days in Olympic history."
Needless to say, although Docherty had already had something of a high profile with his status as the reigning world champion in 2004, the one-two finish in Athens elevated him to the kind of fame that included an invitation to star in a reality show, the occasional appearance in New Zealand celebrity tabloids, and the transformation of a Taupo, New Zealand, street into Docherty Drive. "From the moment it happened, our lives changed completely," Docherty said, referring to himself and Carter.
RELATED: Post-Panama 70.3 Interview With Bevan Docherty
But what is unique about Docherty, who has a reputation within the ITU circuit as an intense, outspoken and sometimes cocky veteran, is that he was able to back his silver up with a second podium spot in Beijing, where he won bronze by finishing ahead of a man who some called the Michael Jordan of triathlon: Spain's Javier Gomez.
As the old saying goes, there's nothing harder to do in sports than perform when you're expected to. And Docherty has done that on the ultimate stage—the Olympics. Twice. Going into Athens as the reigning world champion meant he was picked by many to be a contender for gold. But he had one thing on his mind: to come away with a medal. In Beijing, he carried the burden of being a returning medalist as well as the expectations, warranted or not, that go along with it. He wanted gold but found that bronze was a satisfying consolation prize. "In 2008, the goal was gold. I was a little bit disappointed with not coming away with it. But to back up an Olympic medal—I was still pretty happy," he said.
The year leading up to Beijing was hard for Docherty—it was difficult and stressful, because, at the Olympics, everything has to go right on a day that only comes around once every four years. Because, at the Olympics, you have to be healthy—no injuries or illnesses. And you can't make any technical mistakes, because in draft-legal Olympic-distance racing, one minor error can cost you valuable seconds—seconds that can be the difference between first and 10th. At the Olympics, you have to be able to mentally cope with the fact that your entire life—all your toil, all your sweat, all your dreams, and a large portion of your ability to cash in on your chosen sport—has boiled down to one moment, one chance—and dozens of opportunities to screw it up. "The first Olympics was just excitement," Docherty said. "But the second time was more of a relief. To get a medal was a sense of relief."