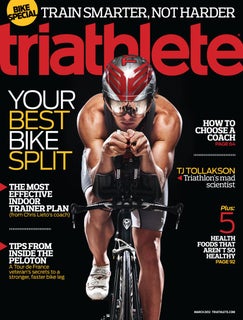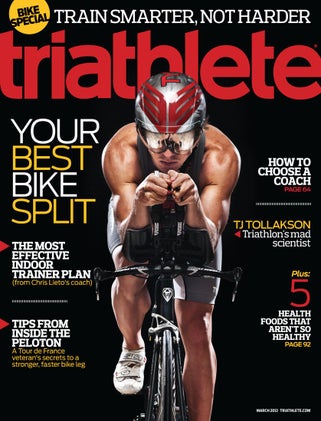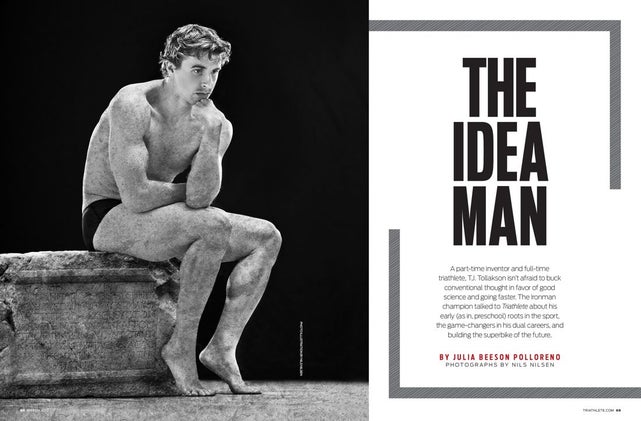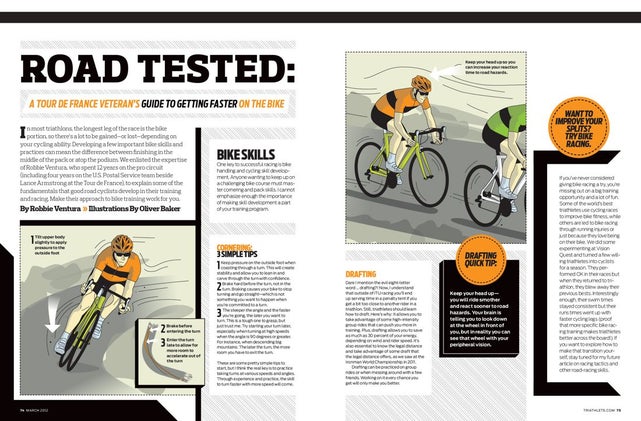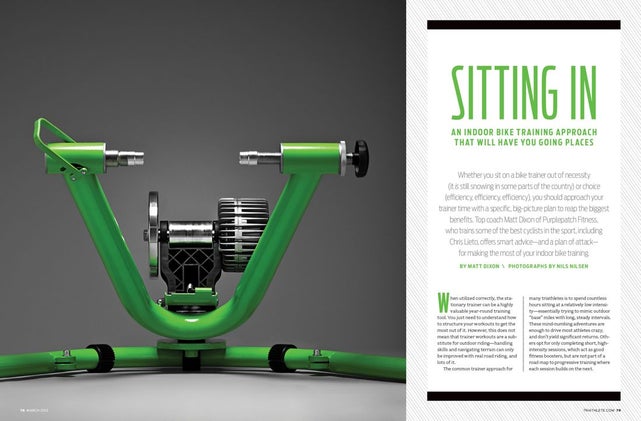 The March issue of Triathlete has everything you need to get faster on the bike this year. From tips and training plans on the indoor trainer from acclaimed coach Matt Dixon to practical advice on how to get faster by cycling veteran Robbie Ventura, plus a profile of pro T.J.Tollakson—triathlon's Thomas Edison—by Editor-in-Chief Julia Beeson Polloreno, we've got you covered.
Also: Learn how to find the right online coach for you; how to stay injury-free this spring; reflections from a first-year pro by JesseThomas; how to race two Ironmans in a season; and more.
And don't miss our monthly reviews on gear, plus tips on training, nutrition and more for all things swim/bike/run.
The issue hits newsstands today, Feb. 14.
Click here to subscribe to Triathlete magazine. Also, follow Triathlete on Twitter and Facebook!