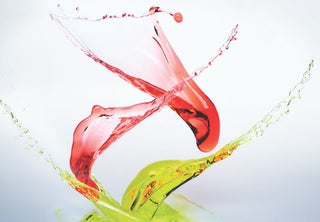 Staying hydrated is the greatest concern for an endurance athlete looking to optimize performance, so it's important to find a drink that works for you. Here are my recommendations for different fueling needs.
Heavy/salty sweater?
Do your workout clothes end up crusted with salt? All sports drinks contain some sodium and electrolytes, but think about supplementing with a little extra (note: adding too much makes the drink unpalatably salty). Also experiment with salt supplements and/or include salty foods as part of a pre-race or mid-race fuel.
Try: Clif Shot Electrolyte or E Load endurance drink for their higher-than-average sodium plus other electrolytes; Nathan Catalyst or Nuun (when fuel needs are low but electrolyte needs high).