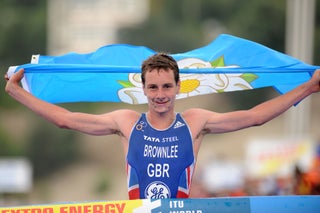 Alistair Brownlee has won the triathlon trophy in the British Olympic Association (BOA) 2011 Olympic Athlete of the Year awards.
The awards were introduced in 2005 to mark the BOA's Centenary Year and the success of London being awarded the 2012 Olympic Games.
Trophies are presented in all summer and winter Olympic sports to their top performing athlete of the year.
Brownlee shares the award with Helen Jenkins.
Read more: Thetelegraphandargus.co.uk