British female triathletes dominated at every level this year, boosting sales of women's bikes, shoes and clothing for companies such as Oakley Inc. while bringing in new sponsors.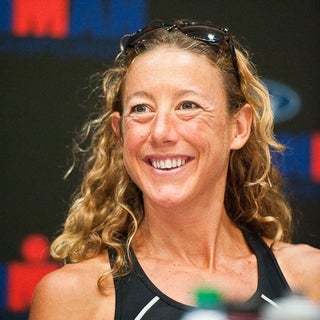 Chrissie Wellington won her fourth Ironman World Championship in October. The success of the 34-year-old has allowed her to sign sponsor agreements with wetsuit and gear company TYR Sport Inc., nutritional drink-maker CytoSport, Cannondale Bicycle Corp. (BIKEQ) and Brooks Sports Inc., a shoe and apparel designer and seller.
Wellington is one of several British women at the top of the sport. Three of the top four spots were taken by U.K. women at the Ironman World Championships in October, which combines a 2.4-mile swim, a 112-mile bike ride and a 26.2-mile run. Sportswear companies are noticing the increase in female triathletes and boosting product lines and sponsorships, said Tom Cannon, a professor at the University of Liverpool.
"Women spend more on clothes and related items than men," Cannon said. "If a woman can develop that kind of image or develop that kind of profile and use it smartly then basically there's an awful lot of money in it. If you're Nike and you partner with somebody like that you can see a long-term mutually beneficial business potential."
Read more: Bloomberg.com