After Active Recovery
Once you've enjoyed all of the active recovery you feel your body needs, you may find yourself a few weeks or months off from the start of the triathlon season. If so, many coaches recommend that you continue to stay away from structured triathlon training. By doing this, you're giving yourself a mental break, which means that come October, you'll still feel mentally fresh as you prepare for your most important races.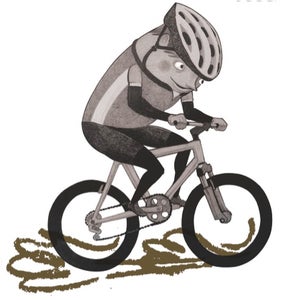 Instead of jumping back into long freestyle sets with your local Masters program, try winter triathlon, cyclo-cross, adventure racing or even cross-country running events.
It's not that you can't swim, bike or run during the off-season—it's just that you need to be careful. "If someone feels good and wants to go out and ride for three hours, it's no problem," coach Byrn says. "But you want to watch the highly structured workouts."
RELATED – Cyclo-Cross: A Great Off-Season Option
Some triathletes choose to concentrate on the triathlon leg they love the most during the off-season, with swimmers ignoring everything but the pool and runners jumping into a few road races or cross-country events, coach Huddle says.
Coach Augello believes mountain biking is one of the best activities to participate in during the off-season. Not only does mountain biking help refresh your mind by getting you out of the city and on to expansive trails, but it also helps you build eccentric strength because you have to support your body weight on the pedals as you spring from one tough spot to the next, something you almost never do during road biking, Augello explains.
Augello and other coaches also recommend strength and flexibility training during the off-season. Activities such as Pilates, yoga, ballet, Crossfit and even just hitting the weights can be great for addressing any imbalances or weaknesses that might have impeded you during the season.
"Most athletes don't like to try something they're not good at, but that is where the biggest gains are made," coach Huddle says.