How Long?
Once you decide what you're going to do for active recovery, you must also decide how long you're going to give yourself a break. This decision depends on how long your season has been and how beat up you are.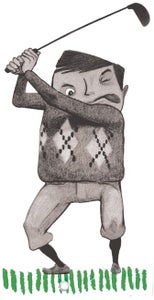 "A lower volume, newer athlete really doesn't need to take a whole lot of time off," says coach and former Ultraman world champion Gordo Byrn. "So, if you were getting into fitness and you were working toward a sprint triathlon, you could probably keep your program largely intact [during the off-season]."
But for athletes who've endured long seasons, it's OK if they participate in active recovery sessions until the new year begins. "Give yourself permission to really and truly enjoy the holidays," says coach Huddle, who doesn't mind if his athletes pack on a few pounds during the break. The added weight can help them come back with more drive than ever before, pushing them to new heights once the season has begun, he says.
In fact, studies have shown that even if you take 30 days completely off, you only lose about 5 percent of your VO2max, coach Augello explains. "It's worth being greedy about taking time off and doing whatever you want," he says.
But whatever you do, don't get greedy with your late season fitness by trying to hold on to it until the new triathlon season begins. "The No. 1 mistake I made in my elite career was not resting after I had achieved a lifetime best in fitness," coach Byrn says. "You see it a lot in elites. They reach a new level in a late season race and get greedy with performance. 'I'm going to do just one more Ironman and try to hold the fitness through to an early season race,' [they'll say]. This nearly always ends in an extended, unplanned break from training."

RELATED: 5 Timing And Techniques For Recovery
Allen sounds a similar warning to his athletes. "The biggest mistake that people make in the off-season is feeling like they are going to get a head start on the next year [by training a lot]," he says. "There's no way to do that. Part of [getting a head start] is to put energy back into your body, which means you stop taxing it."