Endurance athletes are often preoccupied with feasting on enough carbohydrates to keep energy levels up and prevent the dreaded bonk. Yet according to sports dietitian Cassandra Forsythe, Ph.D., R.D., to improve muscle recovery, boost strength and replace protein used during bouts of prolonged exercise, triathletes should not overlook the importance of dietary protein.
Written by: Matthew Kadey, M.S., R.D.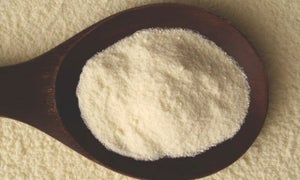 While it's possible to get all the protein you need from whole foods such as poultry, yogurt and beans, the various guises of protein powders can offer a convenient, dependable source for the busy triathlete.
"Protein powders are particularly useful very soon after exercise, when weary muscles crave amino acids for muscle repair," Forsythe says. "A protein drink in this timeframe is generally a lot less hassle than cooking a chicken breast, and the liquid protein is digested and made available to the muscles much faster." A post-workout or breakfast-on-the-go protein shake can also be a great way to sneak more fruits and dairy into a training diet. Here are five powders to consider.