Three-time Ironman world champion Peter Reid will be inducted into Canada's Sprots Hall of Fame tonight in Calgary.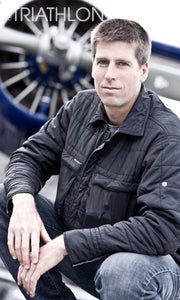 Champions in each of their sports, Ray Bourque, Andrea Neil, Lui Passaglia, Peter Reid, Lauren Woolstencroft and Dick Pound will be inducted as Canada's Sports Hall of Fame's newest Honoured Members tonight at the Calgary TELUS Convention Centre.
A three-time Ironman World Champion, Montreal's Peter Reid is one of Canada's greatest triathletes. Reid's incredible work ethic, intensity, and ability to perform consistently lead him to gain fame by winning ten Ironman triathlons, including his three victories at the World Championships in Kona, Hawaii. He added three silver medals and a bronze medal at the Ironman World Championships before retiring in 2006.
Read more: Facebook.com
Related content –
– 8 Triathlon Training Tips From The Great Peter Reid
– Searching For Peter Reid