World No 17 Kate McIlroy has withdrawn from Sunday's ITU World Cup triathlon race in Auckland because of a toe injury.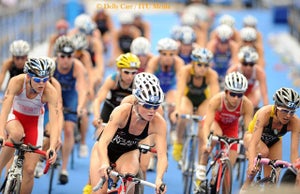 The 30-year-old had been touch and go to start the event after sustaining a deep and long cut beneath a toe when finishing the bike and heading off on the run at the Noosa Triathlon just over two weeks ago.
"After finishing off my season with a career high of third in Yokohama, I continued to train specifically so that I could race the Auckland World Cup and perform well at home in front of a New Zealand crowd," McIlroy said.
"Part of my build up for Auckland was the Noosa triathlon at the end of October. I came third but only did so after sustaining a deep cut to my toe coming out of transition two. It was that bad I came home and had to have it operated on by a plastic surgeon to repair the damage and in the hope of racing this weekend.

Read more: Stuff.co.nz