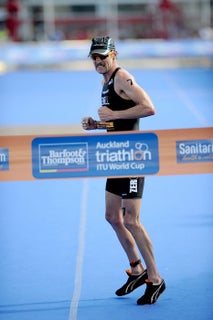 A message on Twitter led to ITU World Cup Auckland winner Kris Gemmell putting up his hand to caddy for fellow Kiwi Ben Campbell at the NZ Open.
A Twitter message last week has led to an unusual sporting combination at the New Zealand Open golf tournament starting today at Clearwater Resort.
The tweet said leading New Zealand amateur Ben Campbell was looking for a caddy for the Open and the message prompted another well-known sportsman, triathlete Kris Gemmell to apply, and get the job.
Read more: Tvnz.co.nz