The penultimate round of the 2011 ITU World Cup series heads to Colombia this weekend, the first time the country has hosted a World Cup since 1992.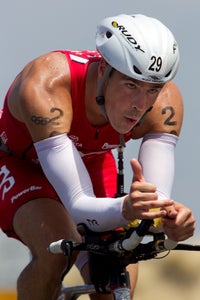 This year it's the eighth stop on the 2011 World Cup tour, and the second to last, and big fields have turned out to race in this unique destination. At 6,300-ft elevation, many athletes have arrived early to get adjusted to the altitude.
In the women's race, three top Japanese women will make the start: Mariko Adachi, Juri Ide and Tomoko Sakimoto. They will face a host of European and South American talent.
In the men's race, there is a strong American team that includes Matt Chrabot, Manuel Huerta, Jarrod Shoemaker and Andy Potts. They will face off against Brent McMahon (CAN), Jose Miguel Perez (ESP), Juraci Moreira (BRA), Ivan Rana (ESP) and Colombia's own Carlos Javier Quinchara Forero.
Read more: Triathlon.org