Are ITU athletes being asked to compete too much leading up to the 2012 London Olympics?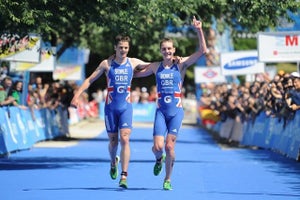 Malcolm Brown, the running coach of Britain's Olympic medal aspirants Alistair and Jonathan Brownlee has noted, with some concern, how triathletes are being asked to run more 10km events each season than the country's top distance runner Mo Farah.
Brown said trying to taper triathletes for successive big events on the World Cup calendar was difficult. But he hinted that underpinning the Brownlee brothers' dominance on the world triathlon scene is a key running session 10 days out from competition that is specifically engineered to make the athletes highly confident about their preparations.
He said preparing that session gets harder with older athletes as they know when times or distances are being fudged.
Read more: Telegraph.co.uk