New Zealand's Bevan Docherty says 2012 will be his last shot at Olympic gold.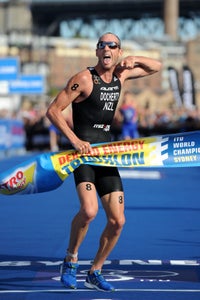 Bevan Docherty will not get a better chance to kick start his last bid for Olympic glory.
The Olympic silver and bronze medalist, 34, is not in peak condition, possibly nearing the twilight of his career. He can sense the new generation biting at his heels, but the desire for a medal three-peat next year continues to push him through the pain barrier.
"I'm getting slightly older. That is hard, but I'm getting wiser," he said.
"It's definitely my last Olympic campaign. I want the full set [of medals]. Unfortunately, I've got the hardest last. That's definitely driving me. It would be good to get the gold then I can retire a happy man.
"I've been at the top of my game for many years now. There are constantly younger, more aggressive guys coming into the sport. But it's a one-off race and anything can happen. I've proven in the past that I can put it out there on the day."
Read more: Stuff.co.nz