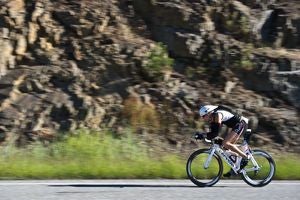 No matter how many short-distance triathlons you've raced, nothing can totally prepare you for the demands of an Ironman. After completing his first (Ironman Coeur d'Alene), Senior Tech Editor Aaron Hersh shares several tips that can make the jump in distance a little more manageable.
1. Do High-Quality Long Runs
Instead of running long bricks every weekend, do most of your long runs on semi-fresh legs so you can run them faster.