Five-time Ironman winner Luke McKenzie of Australia is now being coached by Siri Lindley. Lindley currently coaches several top professionals, including 2011 Ironman World Championship podium finishers Mirinda Carfrae and Leanda Cave.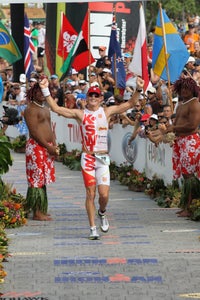 McKenzie made the announcement on his blog saying, "I am really excited to announce I am now officially working with Siri Lindley as my coach. I have mostly been self coached since 2003 with advice from several knowledgeable people here and there but nothing I would consider 'coaching'. I've been competing in the sport for over 15 years now and I feel it's the right time to join Siri and her amazing stable of athletes to get even more out of myself."
PHOTOS: Ironman World Championship Pro Race
McKenzie earned his first top-10 finish at this year's Ford Ironman World Championship, placing ninth. His season is far from over as he is slated to race in both the Ironman 70.3 Port Macquarie on Nov. 6 and then the Ironman Western Australia on Dec. 4.