Triathlete.com: Are you enjoying doing more off-the-radar races?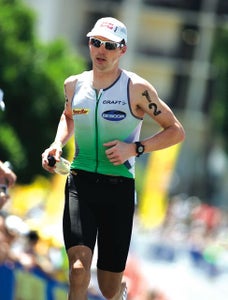 DeBoom: I'm actually really enjoying it. I was wondering how I'd feel this time of year when everyone's getting ready for Kona, and Kona's right around the corner. I haven't missed it one bit. I think I occupied my time well with Norseman and then going to this Xterra stuff. I'm really excited with what I'm doing. It's been the most fun year I've had in a long time.
Triathlete.com: But you plan to still follow the Kona coverage?
DeBoom: Yeah, I'm definitely still interested to see how my friends do. I think it'll be a great race. It's going to be interesting. I'll always follow it—it's always going to be there, it's a good sporting event. I follow a lot of different events, and Kona's always going to have a special spot in my heart. While I'm still racing—I'm not missing it at all, but that's probably why I'm not staying on the island to watch the race—I'm not a good watcher in person. I'm good at hearing about it and reading about it, but I'd rather be doing something than actually watching something.
Triathlete.com: Do you have any picks to win Kona?
DeBoom: I think Craig [Alexander]'s going to be tough to beat, but it'll depend on how Andreas [Raelert] comes back from those two Ironmans this summer—that's a tough double, even with kind of cruising the second one. But I'd look out for Marino [Vanhoenacker]. I think he had a better year than he had last year and he followed the same plan, so he's been able to replicate his plan he did last year where he got third place and actually improve on it and not have to change anything, like Andreas and Crowie did—they really had to change their schedules quite a bit this year because of the new rules and the qualifying. I think Marino's going to be in a good spot. And there's always somebody coming out of the woodwork who'll do well. But you can't bet against a guy who's won it twice, and a guy who was second last year and third last year. The times they were setting this year in other races around the world were pretty incredible. It's just a matter of if they have enough in the tank to still have 100 percent on race day. I think that's what it takes now [to win]—to have 100 percent for the race and have everything go right. It's gotten that competitive.
Triathlete.com: So when is Nicole due?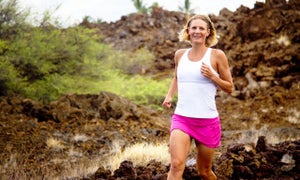 DeBoom: She's due December 17. It's going by quick.
Triathlete.com: What are you most looking forward to?
DeBoom: I think it's just going to be a big change. Neither of us, when we first got married, we didn't want kids, and we weren't planning on it. It was just not in our plans until we started actually just talking about it a couple years ago. I think we both realized, "Well, what else are we going to do for the next 20 years?" I'm not just going to keep riding my bike around the country. We were both just looking for a nice little change in our lives. The triathlon lifestyle is such a selfish lifestyle, and I've lived it for so long that it's going to be really fun to have all my attention, all my effort onto Nicole and this new baby.
Triathlete.com: Where do you see your career going from here?
DeBoom: Well, I'm hoping to do a similar thing next year [as this year]. I'm looking for another race similar to something like Norseman probably that's kind of an adventure, that I can do some more videos with Eric Wynn and my brother. [We'll] keep doing that because we had a lot of fun doing that. My sponsors loved it. So we're looking for that next event that we can do that on. And then I'm going to focus on the Xterras and try to get as many of those, and maybe the Rev3 races. But that's probably it. I'm definitely not shooting for something long like Norseman again. It can be shorter and an adventure race, too. But just something that's going to challenge me, and that's a unique race that's maybe in a unique locale that'll stir my interest a little bit. I've been getting different offers since Norseman. I think they saw the publicity we helped raise for that race, and some of these other races are interested in us doing the same thing for them, so we've got some options.