Professional triathlete Matt Reed and his family are opening a yogurt bar in Boulder, Colo.
See the press release below: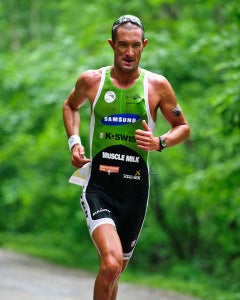 Boom Yogurt Bar, inspired by owner Matty Reed's triathlon nickname 'Boom Boom,' is opening the doors on September 10th at 11am, to a unique, self-serve, customized yogurt experience in Boulder, CO.
Boom Yogurt Bar is the new generation of the yogurt-craze in a relaxing, inviting gathering space. Inspired by years of international yogurt eating on 2008 Olympian Matty Reed's global athletic pursuits, Boom provide a sweet experience with a healthy twist.
"I wanted a relaxing place to gather, like a bar but with healthy food options. An atmosphere where I can chill with a friend on the patio, or bring my family," Matty Reed said. "I love yogurt after a workout, and as a parent I want to offer my kids less artificial and more natural sweet choices."
Boom Yogurt Bar is a meal as well as a sweet treat. Boom offers locally made natural yogurt, cottage cheese, and frozen yogurt, and a topping list from local fresh (not frozen) organic seasonal fruits, barks, granolas, mochi, a large variety of nut mixtures, local chocolates and sauces, and daily, freshly-baked toppings from Kim and Jake's Cakes.
Boom Yogurt Bar is located next to another local favorite, Vic's, at the corner of Iris and 30th:
BOOM Yogurt Bar
3303 30th Street
Boulder, CO 80301
Ph: 303-440-3805
www.BoomYogurtBar.com