Rasmus Henning (DEN)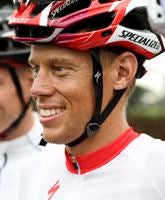 How he qualified: Invite
The two-time Olympian carved himself a nice career in ITU and then successfully transitioned into racing long distance. Henning's most recent result is a win at Timberman 70.3 in late August. Henning's not-to-long-ago short-course pedigree combined with his current long-course authority make him a threat. A Kona-focus and season of arduous long-course training cools his chances. Even though his two victories at Hy-Vee (2007 and 2008) came when the race was draft-legal, that experience will prove valuable.