Chris McCormack (AUS)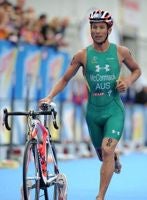 How he qualified: Invite
3rd at Zurich
The two-time Ironman world champ is sure to like his chances going into Hy-Vee but as history shows, it is extremely tough to drop down in distances. In his recent Olympic quest, Macca has twice DNF'd due to a slow swim. While there is a distinct possibility of McCormack getting out of the water several minutes behind only to ride himself through the field, he concedes that his 10K isn't what is used to be. On top of that, McCormack has been dealing with a nagging hamstring injury. It's great to have him in the race but a top 10 is much more plausible.