Competitor Radio's Bob Babbitt chats with Great Britain's Leanda Cave about injuries and preparing for this year's Ironman World Championship 70.3 and Ironman World Championship races.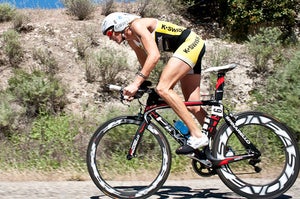 Leanda Cave's transition from swimmer to triathlete was anything but smooth. During her career she has had 13 stress fractures as she has tried to become a runner. Despite the setbacks, Cave has had success at all distances including gold medals at the ITU Short Course Championships (2002) and Long Course Championships (2007). She's also podiumed at the Ironman 70.3 World Championship race twice, including a second-place finish at last year's race. She's also the reigning Wildflower Long Course Triathlon champion.
Click here to listen to the interview.
Leanda Cave is also featured in the Sept./Oct. issue of Inside Triathlon. Click here to read more about the issue.