Besides finding a conscientious doctor who is used to working with athletes, triathletes should be concerned with finding a health practitioner who understands the intricacies of cholesterol, thyroid hormones and iron.
Written by: Bob Augello
"It was like going from being blind to getting my vision back."
This is how Paul Thomas, an elite runner, duathlete, triathlete and cyclist for most of his life, described finding a health practitioner who knew how to evaluate the lab results of an athlete, whose body has different requirements than those of normal folks.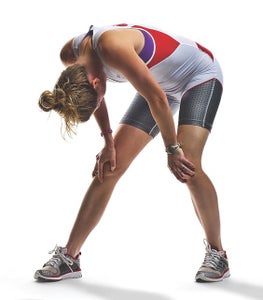 Thomas went looking for this professional because of the "deep hole" he had dug for himself "by training for and racing an Ironman in just four months." During the Ironman, Thomas was unable to get his heart rate above 122 on the bike, no matter how hard he tried. Afterward, he was constantly tired. Knowing something was wrong, he visited his general practitioner, who ordered lab tests including a comprehensive metabolic panel (total cholesterol, protein and electrolytes), glucose and CBC panel (complete blood count). But Thomas' creatinine, sodium, phosphorous, thyroid-stimulating hormone, iron, pH, aspartate aminotransferase (an enzyme) and other markers all came back within normal ranges. Nothing was too high or low.
But Thomas knew something definitely wasn't "normal," so he began searching for someone who could help. Finally, he connected with Jerry Moylan, a chiropractor in San Diego who not only has more than 20 years of experience working with athletes, including Canadian triathlete and Olympian Carol Montgomery, but is an avid athlete himself and three-time Ironman finisher. Moylan explained to Thomas that the "normal" reference ranges that most health practitioners use to evaluate lab results are intended to assist in identifying and diagnosing disease states and do little to help one reach an "optimal" state of health.