Earlier this week, Harry Wiltshire was suspended for six months for blocking world champion Javier Gomez at the 2011 Pontevedra ETU Triathlon European Championships on June 25, 2011.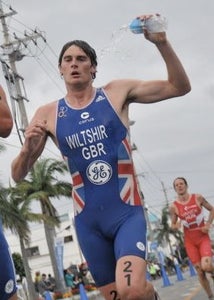 British Triathlon Federation released a statement made by Harry Wiltshire: "I am extremely upset to have been accused of unsportsmanlike conduct and [given] a six month ban from competing in the sport that I have been a proud participant in for 14 years is a real blow."
VIDEO: Team Tactics Gone Too Far?
The British Triathlon Federation also issued their own statement: "British Triathlon recognizes that the ITU has made clear that any infringement of the ITU rules or code of conduct is a very serious matter…Whilst the ITU findings made clear that they did not believe that any other party had contributed to this alleged rule violation, British Triathlon remains committed to our core values of fair play and good sportsmanship, and we will continue to review how these values are reinforced and upheld in our sport."
Related:
Triathlete.com Poll: Did Harry Wiltshire Get The Right Punishment?