Pro qualifying list for Ironman World Championship 70.3.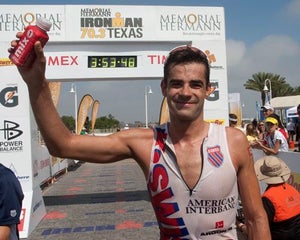 WTC posted a listing of the July 70.3 pro points rankings for the Ironman 70.3 World Championship at Lake Las Vegas on September 11, 2011. Beginning with Ironman 70.3 Austin last October, professional athletes had the chance to earn qualifying points for the world championship race. An athlete's five highest scoring races count toward their 70.3 ranking. The top 50 male and top 30 female pros in the 70.3 rankings at the end of qualifying year (August 15) get to race in Vegas. (Past Ironman 70.3 world champions receive an invitation/exemption for a period of five years after their last championship.) Any declined slots will be rolled to the next ranked athlete based on the standings.
The highest ranking 10 male and 5 female pros in the 70.3 rankings, not including the July qualifiers, as of August 15, will qualify to race in the world championship.
Remaining races to earn points:
7/31: Ironman 70.3 Calgary
8/7: Ironman 70.3 Boulder
8/14: Ironman 70.3 Philippines
8/14: Ironman 70.3 Lake Stevens
8/14: Ironman 70.3 Steelhead
8/14: Ironman 70.3 European Championship

RELATED: Which Pros Will Race Vegas 70.3 Worlds?
Qualified athletes as of July 18, 2011:
Men
1 Timothy O'Donnell USA 5170
2 Richie Cunningham AUS 3295
3 Paul Amey GBR 3090
4 Filip Ospaly CZE 2750
5 Paul Matthews AUS 2585
6 Maxim Kriat UKR 2555
7 Joe Gambles AUS 2535
8 Alessandro Degasperi ITA 2450
9 David Kahn USA 2435
10 Paul Ambrose GBR 2360
11 Chris Lieto USA 2330
12 Rasmus Henning DEN 1860
13 Daniel Fontana ITA 1800
14 Massimo Cigana ITA 1795
15 Luke Bell AUS 1745
16 Joe McDaniel USA 1740
17 Hideo Fukui JPN 1670
18 Ronnie Schildknecht CHE 1665
19 Tim Berkel AUS 1600
20 James Cunnama ZAF 1600
21 Matt Lieto USA 1600
22 Frederik Van Lierde BEL 1590
23 Chris Legh AUS 1560
24 Matt Reed USA 1535
25 Bryan Rhodes NZL 1500
26 Romain Guillaume FRA 1480
27 Ben Hoffman USA 1460
28 Brent Poulsen CAN 1460
29 Swen Sundberg DEU 1430
30 Jeff Symonds CAN 1380
31 Guy Crawford NZL 1360
32 Cameron Brown NZL 1335
33 Oscar Galindez ARG 1335
34 Luke Mckenzie AUS 1315
35 Andres Castillo Latorre COL 1310
36 Patrick Evoe USA 1305
37 Sebastian Kienle DEU 1270
38 Mario De Elias ARG 1250
39 Fredrik Croneborg SWE 1245
40 Michael Weiss AUT 1245
Women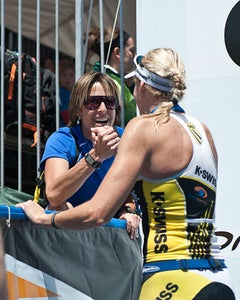 1 Leanda Cave GBR 4655
2 Angela Naeth CAN 3760
3 Magali Tisseyre CAN 3610
4 Kelly Williamson USA 2960
5 Melissa Rollison AUS 2700
6 Heather Jackson USA 2670
7 Michelle Wu AUS 2565
8 Karin Thuerig CHE 2410
9 Lesley Paterson GBR 2345
10 Belinda Granger AUS 2315
11 Sonja Tajsich DEU 2315
12 Nina Kraft DEU 2295
13 Samantha Warriner NZL 2295
14 Catriona Morrison GBR 2250
15 Caroline Steffen CHE 2250
16 Christie Sym AUS 2015
17 Erika Csomor HUN 2000
18 Joanna Lawn NZL 2000
19 Emma-Kate Lidbury GBR 1960
20 Melanie McQuaid CAN 1945
21 Madeleine Oldfield AUS 1935
22 Margaret Shapiro USA 1885
23 Desiree Ficker USA 1670
24 Amanda Stevens USA 1650
25 Heather Leiggi USA 1640