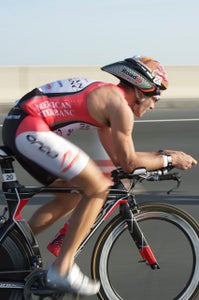 Craig Alexander has had a frustrating start to 2011, beginning with the viral infection that forced him to withdraw from Ironman Australia in May. A flare-up in June left him coughing so hard that it felt "the same as cracked ribs" according to his blog, and resulted in a 13th place finish at Escape From Alcatraz and, later, the decision to pull out of Eagleman 70.3 June 12.
But the good news is that Crowie is back and ready to race Ironman Coeur d'Alene this Sunday, June 26. He wrote, "I always love a new race venue, and I hear the scenery in Idaho is brilliant."
With the new Ironman World Championship requirements, Alexander is required to race an Ironman in 2011 to qualify for Kona in October. His 2011 schedule was originally based around an early-season Ironman (Australia), but because of his illness, he was forced to make some adjustments to his race calendar. Good luck this weekend, Crowie!