Better known as Rhodsey, New Zealand's Bryan Rhodes has been a mainstay on the Ironman circuit since he won Ironman Malaysia in 2001. Since then, he has won Ironman Canada, Ironman UK and Malaysia for a second time. Rhodsey has built up a reputation for his ability to race in the heat, for his enormous calves—he's perhaps the only pro triathlete, male or female, with calves bigger than Chrissie Wellington's—and for his animated use of colorful language.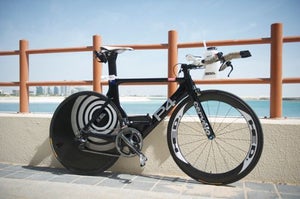 Since his hometown of Christchurch, New Zealand, was hit by an earthquake in February, he has been racing to raise money to help rebuild the athletic facilities that were destroyed. He is doing it through GiveLoud.com, an organization that allows individuals to raise money charitably for the cause of their choice.
"I am dedicating my races this season to help rebuild Christchurch," writes Rhodes on his GiveLoud.com page. "I am making a focused effort to help rebuild the facilities at Sport Canterbury—a charitable organization that promotes physical activity and healthy lifestyles for kids. Since 1989, Sport Canterbury has helped make a difference in young peoples' lives by offering youth sports development and empowering kids to stay active. I grew up training in these programs as a kid and owe a lot of my success today to the people who devoted so much time and energy to make those programs available."
To donate to the cause and help rebuild Sport Canterbury in Christchurch, visit Bryan's page on GiveLoud.com.
Rhodsey is racing for Sport Canterbury aboard this first-generation Cervelo P4, equipped with Shimano Dura-Ace Di2 electronic shifting. He took particular care in lacing the wires around his stem area to keep the bike tidy and the cables out of the wind. He even routed the wire through the downtube bottle. In addition to the derailleurs and shifters, his bike is spec'd with a Dura-Ace cassette, chain, crank and front brake caliper.
His wheelset is a lenticular HED Disc mated to a HED Stinger 6 front wheel. Both wheels are wrapped with Continental Competition tubular tires.
Rhodes rides a Profile Design Volna aerobar with S-bend extensions, and uses a Profile Design Aqualite drink bottle, which sits in a Profile Design Aerodrink Bracket. He uses a rear hydration system mounted directly to his seat post to carry a single round bottle, and he has the integrated frame bottle mounted as well, although it is used to shield the Di2 wire and not to hold water.
The Kiwi not only loves riding bikes, but he's also constantly searching for ways to improve his machine. To save a few watts, he swapped the standard Shimano rear derailleur pulleys and bottom bracket for ceramic versions from Enduro.
All Photos: Aaron Hersh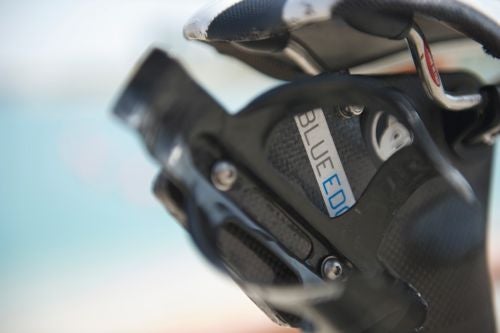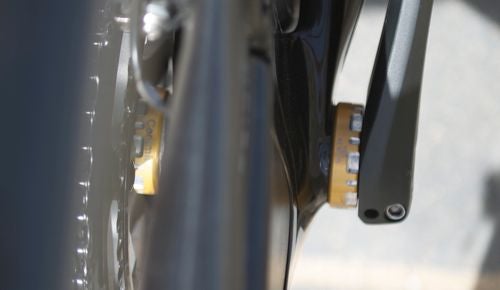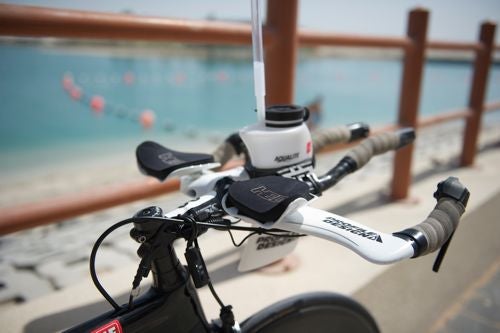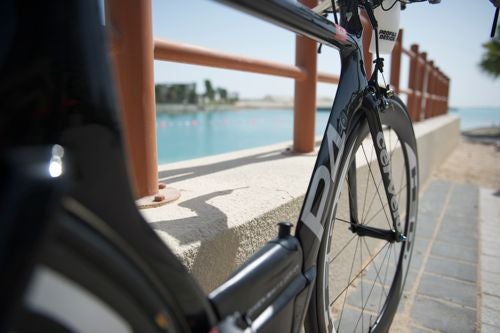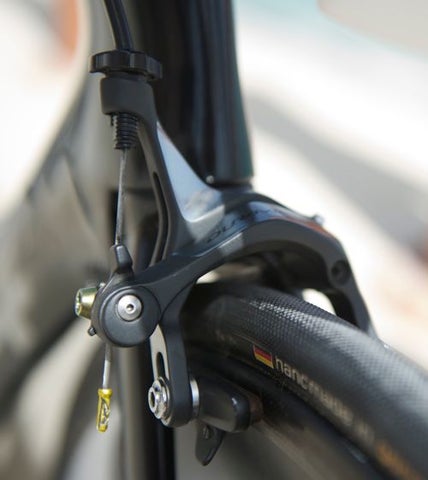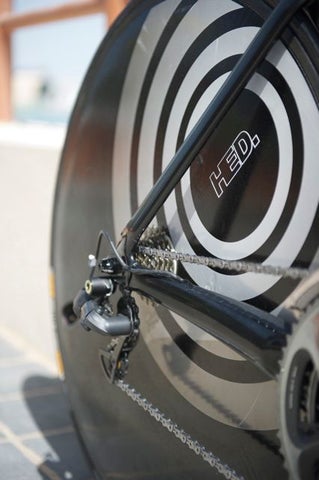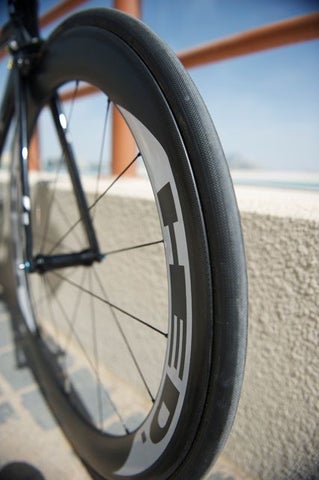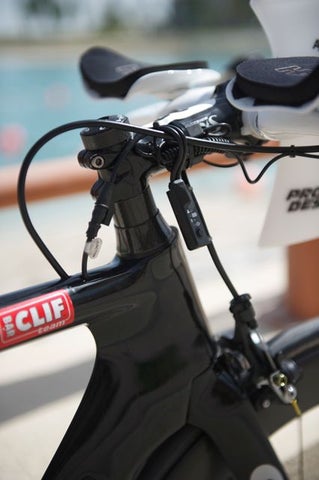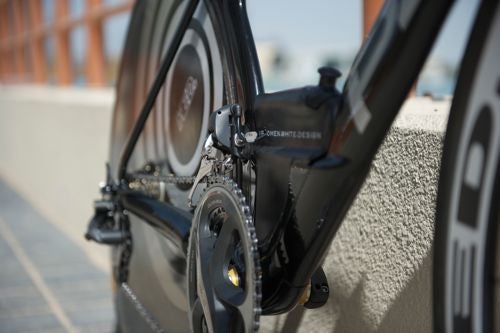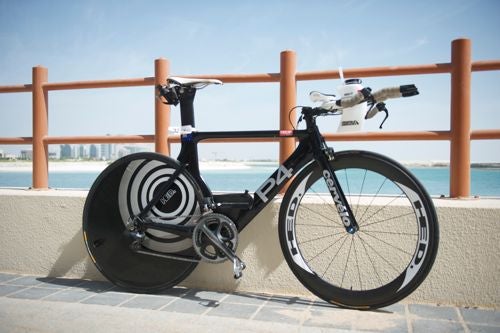 [sig:AaronHersh]