Get a sneak peek at Inside Triathlon magazine's look at why so many elite triathletes are riding indoors.
Written by: Matt Fitzgerald
In the past several years, indoor riding has become a bona fide trend at the elite level of the sport of triathlon, and that trend has begun to trickle down into the age group ranks.
No elite triathlete has taken the indoor cycling trend farther than 2010 Ironman Coeur d'Alene and Ironman Cozumel winner Andy Potts. Until 2009, Potts did all his bike training indoors. The only time he rode his bike outdoors was when he was racing. Under the guidance of coach Mike Doane, Potts rode a Computrainer in his garage for two-and-a-half hours per session, six times a week, including high-intensity work in most of those workouts.
"When I get on the bike, it's very dedicated riding," Potts says. "It's very focused. Everything is written down to the minute. When my coach writes my workouts, each minute is accounted for, as opposed to, 'Oh, just ride out to such-and-such place.'"
This is the benefit that all triathletes who are sold on indoor cycling point to. Riding inside is conducive to "high-quality" training. There are no stoplights to stop for, no descents to coast down, and no other cyclists to draft behind. Motorists cannot distract you from the task at hand; weather conditions cannot slow you down. The idiosyncrasies of the roads do not affect your workout. Instead, you are free to perform exactly the workout you design.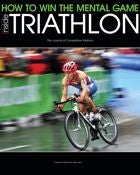 For more on the indoor cycling trend and how to use indoor cycling to improve your bike splits, pick up the March/April issue of Inside Triathlon magazine, on newsstands now.

To subscribe to Inside Triathlon magazine, click here.

Follow Inside Triathlon on Twitter and Facebook.