Follow Triathlete magazine senior editor Jené Shaw as she drives cross-country in search of cool triathletes and interesting triathlon-related stuff throughout the nation. Click here to read past Road Trippin' Triathlete articles.
Started my day off with a quick run around Kansas City followed by a delicious brunch at Eggtc., which included a holiday-appropriate Shamrock Latte.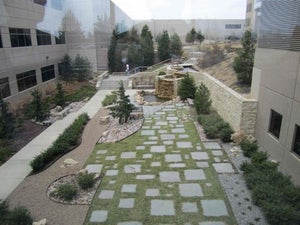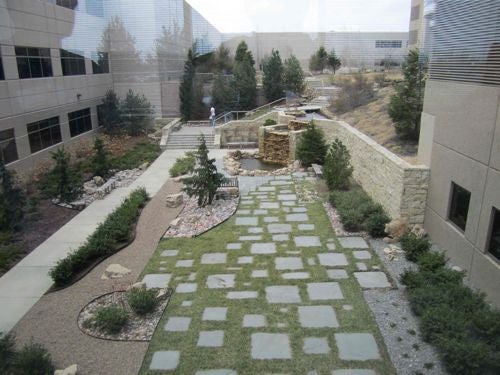 Thanks to Twitter, I made an impromptu stop at Garmin headquarters just outside of Kansas City. The place is huge! The warehouse alone could fit three 747s in a row. I often forget that Garmin doesn't just make my 405 watch, it also manufactures aviation equipment and dog collars, among many other products. Garmin's Jake Jacobson showed me the engineering floor where engineers work hard to make products smaller, faster and easier to use and all the "I have this idea…" thoughts turn into reality.
He took me to the game/fitness room downstairs, and when he opened the door, three games of intense table tennis were going on. Apparently they have a pretty serious team.
We talked about some of their latest products and how the competition is stacking up in the fitness device space. (They don't seem to be too worried.) Jake let me borrow a Garmin nuvi for the car, which I put up in a battle against my other navigation system. Judging by screen clarity, ease of use and annoyingness of voice, the Garmin won.
And then: the drive.
There's no way around the boring westward drive to Colorado. It's pretty painful. I won't rip on Kansas as a state—I actually found a lot of the wide, open landscapes dotted with cows to be quite pretty—but it's a loooong, flat journey. And driving past lone farmhouses in the dark honestly felt a little reminiscent of Truman Capote's In Cold Blood.
Oh, by the way, I got pulled over for going 80 in a 70 somewhere along the way (it was downhill, come on!). I don't know if it was the fear in my eyes or the lack of a driving record—I just started driving again after eight years of city public transportation—but the officer let me off with a warning.
My hunger level got to an extreme level around 9 or 10 p.m., so I was forced to pull over to a Hollywood-themed diner in the middle of nowhere. You know your meal might suck when you're choosing between an "All Quiet on the Western Front" meatloaf dish or a "Scarface" sandwich.
I arrived in Denver around midnight and crashed hard.
Next up: Colorado time!
–The Road Trippin' Triathlete/Jené Shaw