Follow Triathlete magazine senior editor Jené Shaw as she drives cross-country in search of cool triathletes and interesting triathlon-related stuff throughout the nation. Click here to read past editions of Road Trippin' Triathlete.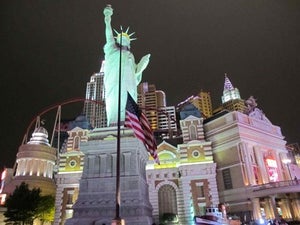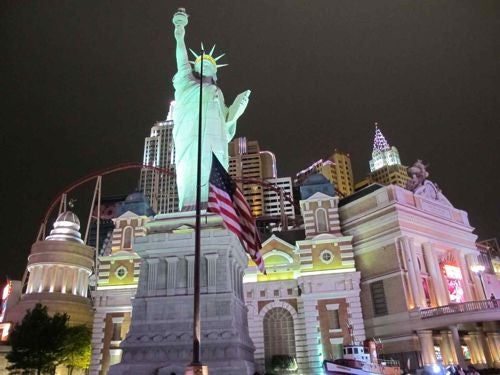 I could make up a Hangover-like story here, but to be honest, it wasn't nearly that interesting. I simply got a second wind while driving through Utah and decided to push through to Sin City in order to cut my driving time down the next day. I haven't been to Vegas since I was 15, so I thought I should see it as an adult. I'd say it's just as bright and, uh, classy as I remembered.
In an ideal world, I would've planned ahead to stop in Henderson, Nev., home of the Silverman triathlon (known as one of the toughest iron-distance courses, with more than 9,700 feet of climbing during the bike) and this year's Ironman World Championship 70.3. I bet triathletes in the Las Vegas area would've had some great route suggestions!
Instead, I checking into my hotel (that I booked in the car on the way) around 9:00 p.m. and trekked through hoards of short skirts, handouts for gentleman's clubs and four-foot carryable drinks to treat myself to a good meal at Thomas Keller's Bouchon. I don't suggest trying to speed walk down the Las Vegas strip when you are starving, sleep-deprived and incredibly sober. Granted I just moved from New York City and have seen my fair share of crazies, but Vegas has some C-R-A-Z-I-E-S.
Next (and last) up: Home to California!

–Road Trippin Triathlete/Jené Shaw