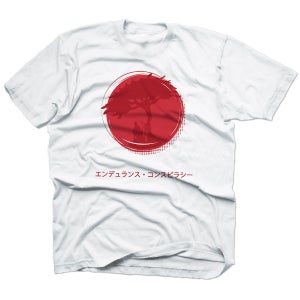 Endurance Conspiracy has united with Econscious and Goodbye Blue Monday to launch what they're calling a "Chari-Tee" to raise relief money for the disaster in Japan.

See the press release below:
With the help from our good friends at the organic apparel line, Econscious, and Boulder branding company, Goodbye Blue Monday, EC artist, Tony DeBoom, has designed a limited edition graphic honoring our friends and everyone who has suffered from the earthquake and tsunami devastation in Japan.
A two color front & back graphic:  The EC logo inside the Japanese red sun with the EC name translated by EC friend and Ishigaki resident, Kazumi Kedashiro, on the front; and, our "The sun will rise again" graphic on the back.
The Chari-Tees cost $30.  All proceeds will be donated to FoE (Friends of Earth) Japan – an international organization that deals with environmental problems at a global level, and the Japanese Red Cross.
The shirts are available for purchase at Enduranceconspiracy.com.