A look at Marino Vanhoenacker's Scott Plasma 3 triathlon bike, which he rode to a second place finish at the 2011 Abu Dhabi International Triathlon.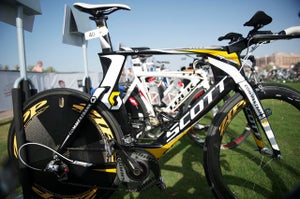 Marino Vanhoenacker might be the most underappreciated triathlete by American fans of the sport. He has won six Ironman races, owns a PR under eight hours, was third in the 2010 Ironman World Championship and is frequently named as "one to watch" by his top competitors. He recently added a second place at the 2011 Abu Dhabi International Triathlon to his list of accomplishments, and he did it while riding this Scott Plasma 3.
His Team Commerzbank rig is equipped with SRAM Red, Zipp 900 disc / 404 tubular wheels and an SRM power meter. His Profile Design Prosvet basebar and ZBS S-bend aerobars are attached using Scott's proprietary stem with 4cm of rise and 9 cm of reach. He used a Profile Design Aqualite and Aerodrink Bracket along with two frame bottles to hydrate during the 200km cycling leg. He rides metal Shimano Dura-Ace pedals, not the newest generation pedals with a carbon body.
Some pros neglect the details that can save a few precious watts of aerodynamic drag, but Vanhoenacker has addressed even the smallest details. The valve extender on his front wheel barely pokes out of the rim, his shift cable housing is zip tied together and pressed into the frame so it doesn't stretch into the wind. The only flaw is the large loop of housing inserting into the rear derailleur. Even the front shift cable is pressed downward so it stays out of the way of Marino's pedal stroke. Look for Vanhoenacker to continue to establish himself as one of the best racers in the sport this summer, the rest of the pros certainly are.
See also:
– Video: Marino Vanhoenacker On His First Attempt At Abu Dhabi
– Ten Questions: Team Commerzbank's Marino Vanhoenacker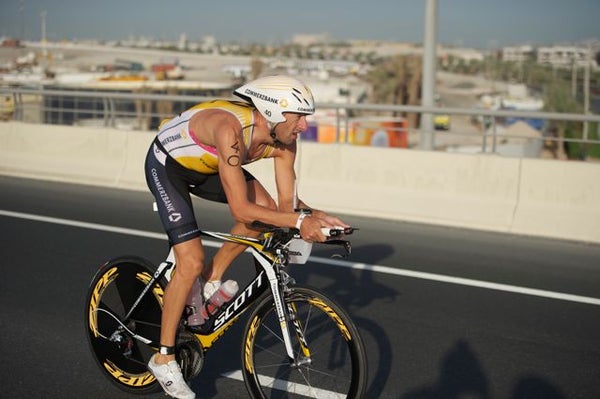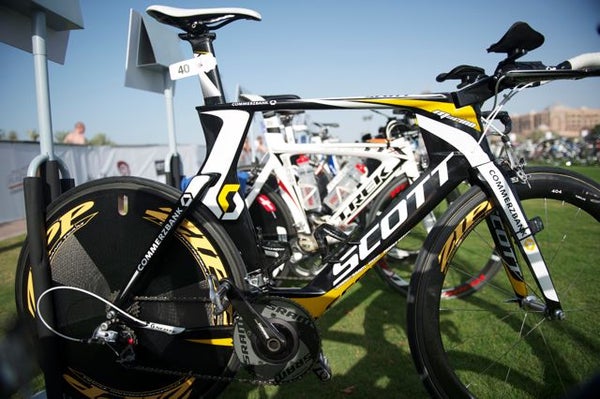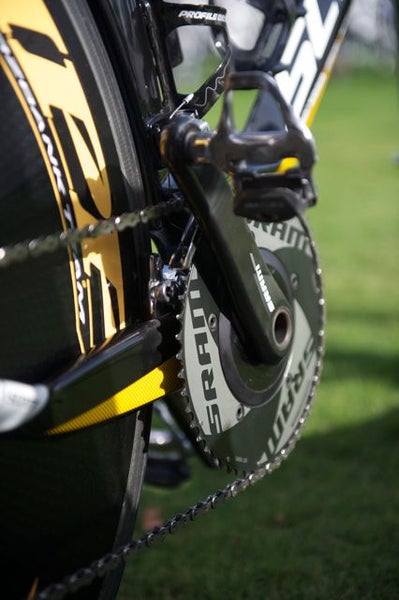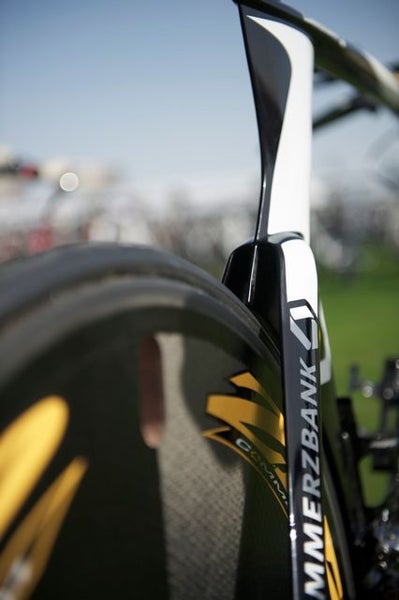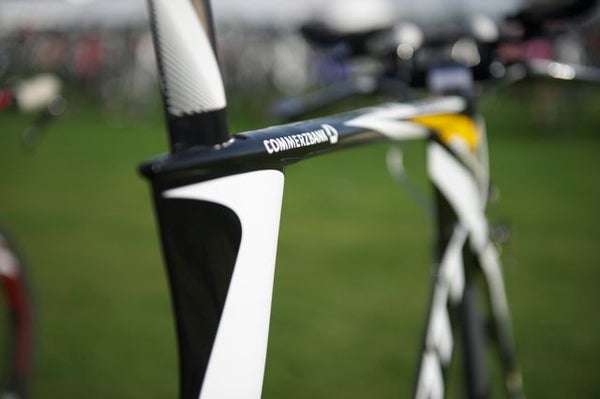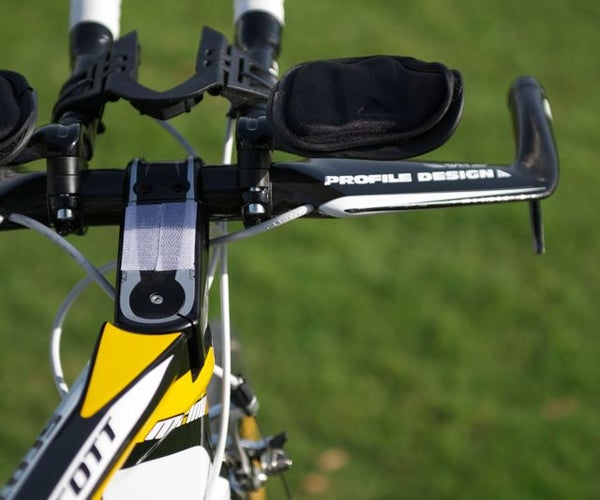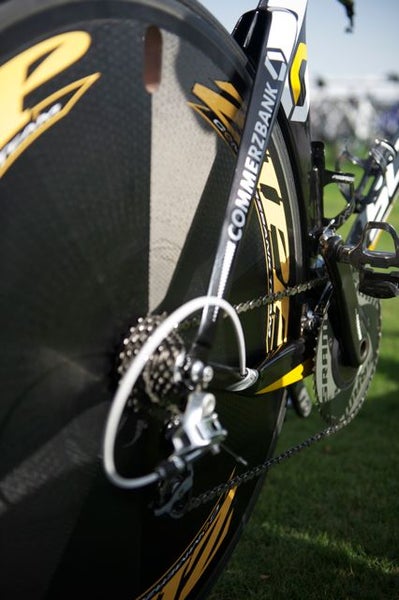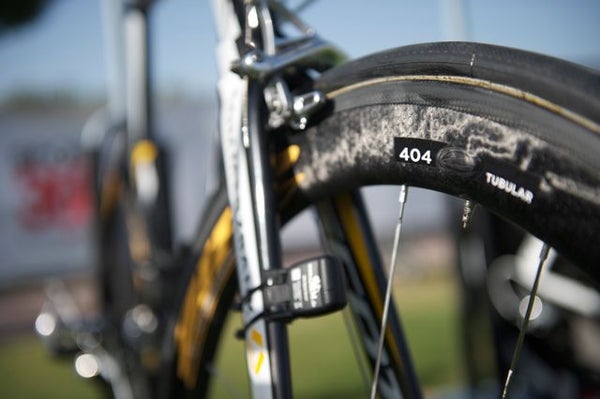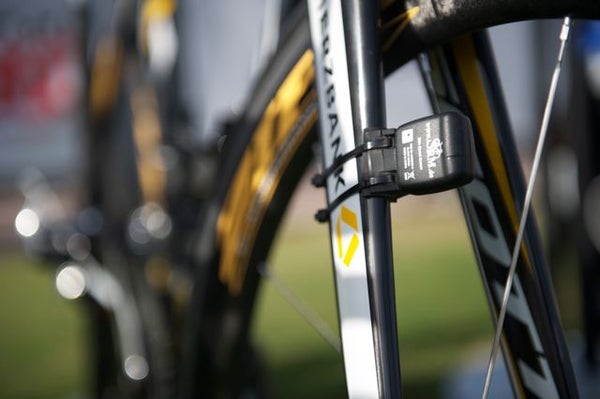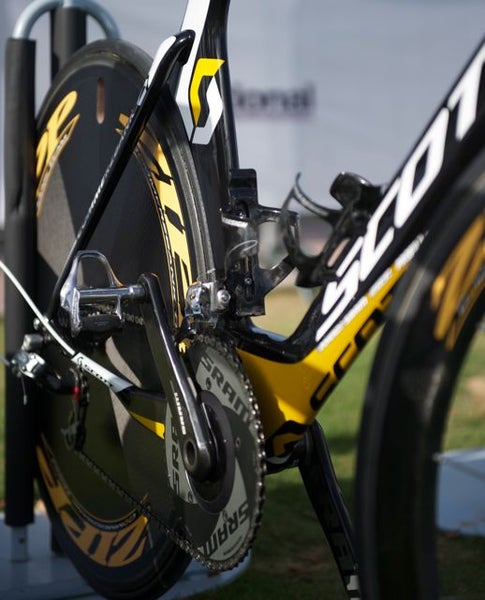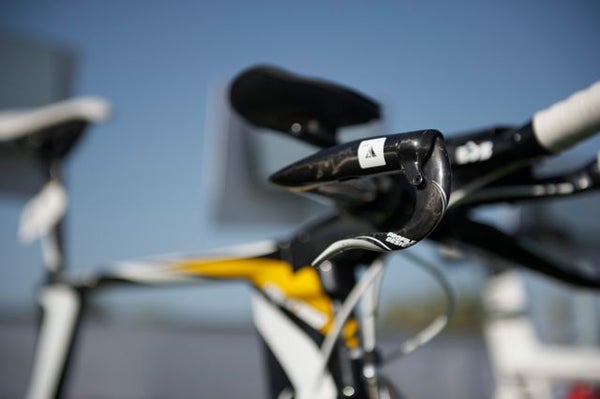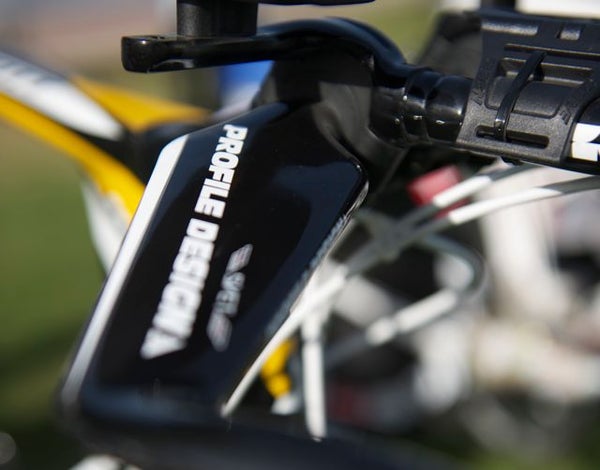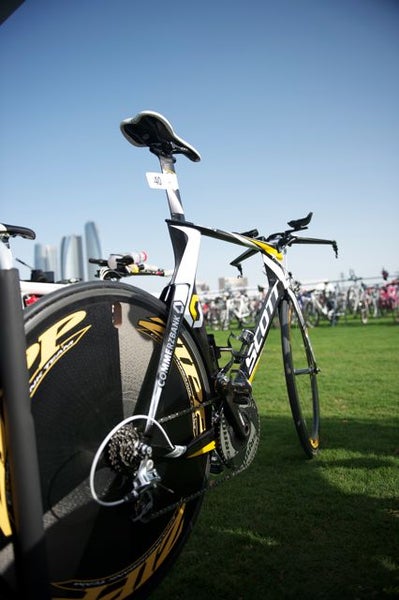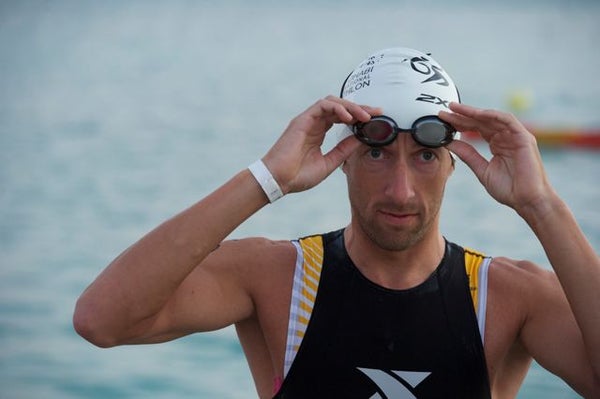 [sig:AaronHersh]