ESPY award winner Jason Lester, one of the most famous disabled athletes in the world, will compete in next month's Abu Dhabi International Triathlon.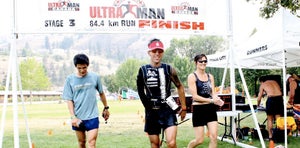 The American, whose right arm is completely paralyzed as result of being hit by a car as a young boy, will compete in the event on March 12. He will race in a 3km swim, a 200km bike ride and a 20km run.
Lester said, "I can't wait to get to Abu Dhabi because everyone I know who went there last year for the very first race has told me it was phenomenal. I want to see for myself what all the fuss is about."
Although doctors recently discovered muscle movement in his injured arm, the 36-year-old swims with only his left, using his legs far more than his fellow competitors. On the bike, he uses Velcro to keep his right arm attached to a bar.
"Of all the 1,500 who will flock to Abu Dhabi in March, this is one man who surely stands out from the crowd," said Faisal Al Sheikh, Events Manager of ADTA. "Jason will be an inspiration to many – those taking part and the hundreds who will line the route to cheer him and other competitors on."
Jason says he has been in intense training for the Abu Dhabi event and feels confident of putting on a sterling performance.
Jason has raced in the last three Ironman World Championship and will take part in an incredible event in Hawaii later this year; five Ironman races, on five consecutive days on five different islands.
"That is going to be a really fun event," Lester said. "As I say, I like a challenge."
Click here to see images from last year's Abu Dhabi International triathlon.