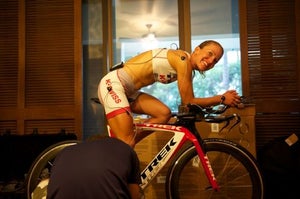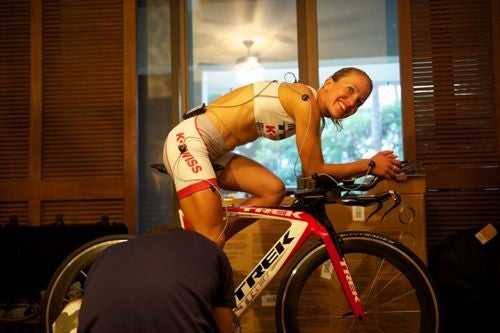 Lesley Paterson joined Team Trek/K-Swiss literally days ago. She is spending part of the training camp getting acquainted with her new bike, the Trek Speed Concept 9.9. Mat Steinmetz of Retul is at the camp to support the athletes and lend a hand with their fits. Steinmetz hooked the spunky Scotswoman to the Retul unit to start honing in on her ideal position. Steinmetz makes it clear that bike fitting is a gradual process that requires athlete feedback, and a rider's position can change dramatically over time. This is Paterson's first time on a Speed Concept, so this measurement will be her starting point.
The fit started with Paterson slipping into her new race kit to have the Retul LED joint markers placed on her body. These LED lights communicate with a triangulating camera that precisely locates the lights in space, much like a GPS unit. Steinmetz ensures that the LEDs are place directly on the appropriate physiological landmarks so he can track her pedal stroke.
She starts riding and to warm up and Steinmetz collects data. He adjusts her position and again takes data until her position meets his standards. This process, called dynamic fitting, allows the athlete to be fit based on how they ride a bike, not how they sit aboard it and improves fit accuracy. They leave the bike in with Mark Andrews, Trek's engineer in charge of athlete bikes, to put the bars and install shifters and brake levers.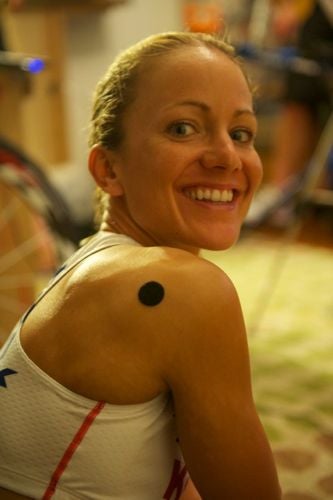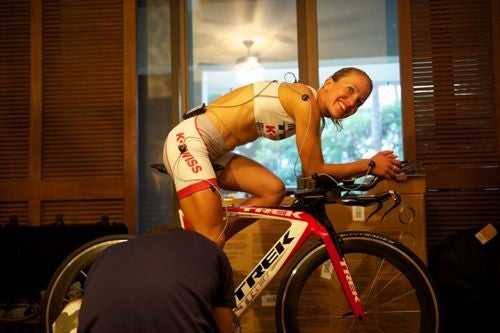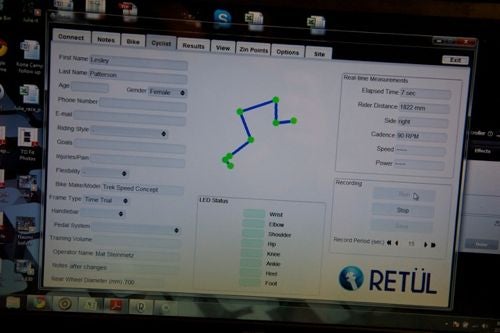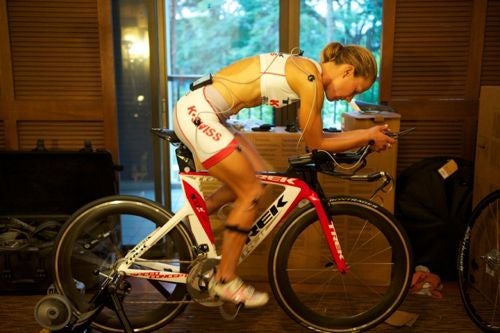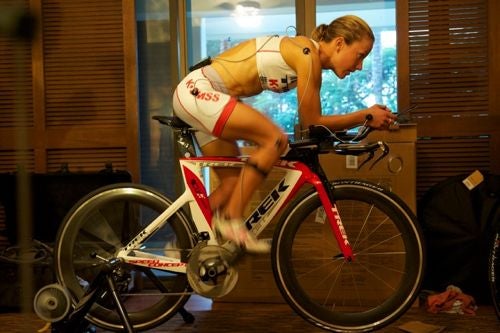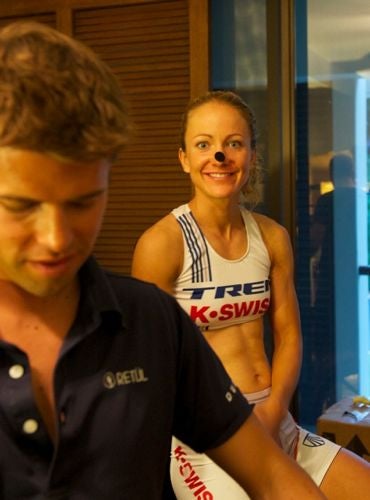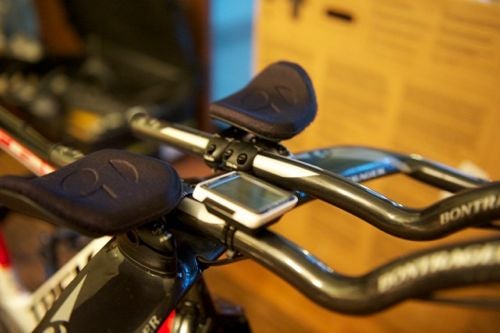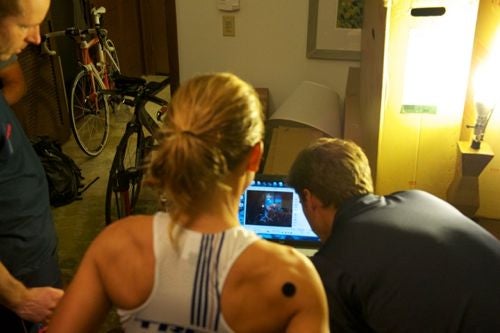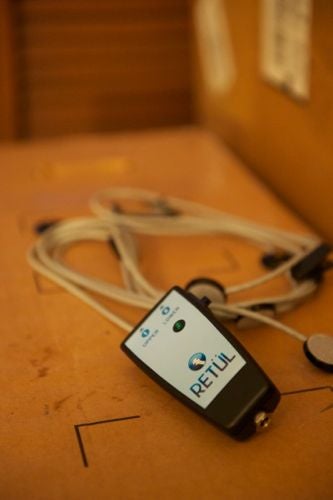 All photos by Aaron Hersh.