American triathlete Chris Lieto avoids jellyfish in today's Tweet of the Day.
Lieto has been spending a lot of time during the off-season training in Kona, Hawaii. Aside from housing the Ironman World Championship course, the Big Island offers triathletes the opportunity to train in warm conditions year-round. Seven-time Tour de France Champion, and triathlete in training, Lance Armstrong has been known to join Lieto at his training base in Kona.
Lieto's attempt to do an open-water swim this morning did not go well apparently.
@ChrisLieto: Too many jelly fish this a.m. Guess no swim today??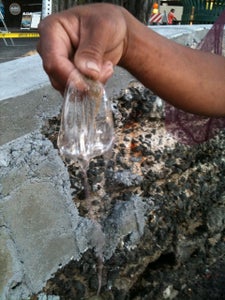 Being the professional that he is, Lieto found another way to get his workout in.
@ChrisLieto: No swim so solid @trx_fitness workout at pier.