The list of star triathletes attending January 22nd's Endurance LIVE Consumer Show and Awards Gala, set to take place in San Diego, Calif., continues to grow.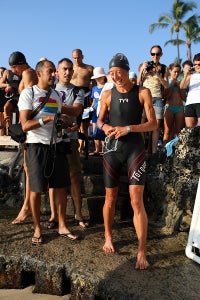 Three-time Ironman World Champion Chrissie Wellington is the latest to add her name to the attendee list. She announced her appearance via her twitter account, @ChrissieSmiles:
"My passport has finally come back from the US Embassy and means that i can head stateside to http://competitor.com/endurancelive . yippeeee!"
Wellington will join 2010 Ironman World Champions Chris McCormack and Mirinda Carfrae, as well as 2010 Ironman 70.3 World Champion Michael Raelert at the star-studded event. Other triathlete attendees include Andy Potts, Matt Reed, Jordan Rapp, Michellie Jones, Scott Tinley, Torbjorn Sindballe and Heather Fuhr.
Several of the athletes will make themselves accessible to the public during the Endurance LIVE Consumer Show. Interactive events include a morning ride and run, presented by the Triathlon Club of San Diego, and clinics throughout the day. All of these events are free to the public. Visit Competitor.com/EnduranceLive for the complete clinic schedule.
After the consumer show, the stars will head over to the Hard Rock Hotel San Diego for the Endurance LIVE Awards Gala, formerly known as the Endurance Sports Awards. The gala is open to the public, with tickets available for purchase at Competitor.com/EnduranceLive.
Related content:
Look Back On The 2010 Endurance Sports Awards
Gear Up For Endurance LIVE!
Endurance LIVE Consumer Show Set For January
Endurance Sports Consumer Show And Awards Gala To Showcase Industry's Best