Stephen and Bella Bayliss, both professional triathletes from Great Britain, announced today that they are expecting their first child.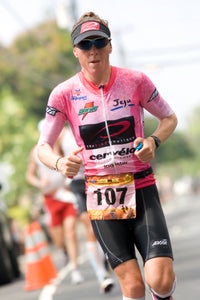 According to the press release sent out today, Bella is three months pregnant and is due in the beginning of August.
"I think this may be quite a shock to many people, however Stephen and I could not be happier," Bella stated in the press release. "Of course this will be a huge change in both our lives, but it is what we had always planned."
Stephen also commented on the news. "I am almost beyond words to describe how happy I am, I am going to be a dad," Stephen said. "This is definitely going to bring a new dimension to my racing, an extra incentive to do well."
The pregnancy is not the end of racing all together for Bella, who is 33-years-old. "I will be taking a break from competition until I have the baby and have had a chance to adjust to motherhood," Bella said. "I plan to come back to race and although I have no fixed date for my return planned at this time, it is likely to be late 2011 or early 2012. I know that coming back to race will be very challenging, but I am up for it!"
Stephen will kick off his season on Saturday, March 12 at the Abu Dhabi International Triathlon.