A preview of an article on recovery from Torbjørn Sindballe, which appears in the current issue of Inside Triathlon.
Written by: Torbjørn Sindballe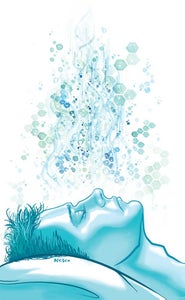 I am staring up at the ceiling, and the daylight is creeping through the curtains. The fan is whirring above me, intensifying my grumpiness. I have just awakened from a restless sleep, and my body is a mess. I am sweating and every muscle aches. I have rashes on my arms, chest, neck, waist, inner thighs and ankles. My skin is bright red and burns. My feet are covered with blisters and my purple, bulging toenails smart with every movement. I lie there, listless, for more than an hour. Yet I feel a deep sense of accomplishment emerge as my consciousness gradually solidifies. The pain is proof of achievement. I had prepared for months, overcome obstacles, suffered through the worst of conditions, tested my strength to the limit—and I had succeeded. For the first time in ages, I can properly rest. Free from constant deadlines, crammed workouts, meetings, and minimal time with my family, I can take the time to once again find peace.
Triathletes often overlook Ironman recovery, but the period after an Ironman should be a time to gain perspective on all the emotions and experiences that ran through you on race day and during your months of preparation. It should be a time to reconnect with yourself, your family, your friends and all the other parts of your life that you neglected during your journey. After an Ironman, your body is smashed to pieces. But if you understand what your body has undergone both mentally and physically and how to properly recover from it, you will be able to bounce back better and stronger than before…
For more on this story, check out the January/February issue of Inside Triathlon, on newsstands now.
[sig:CourtneyBaird]