In this excerpt from the January/February 2011 issue of Inside Triathlon, Matt Fitzgerald explores endurance athletes' fascination with training at altitude.
Written by: Matt Fitzgerald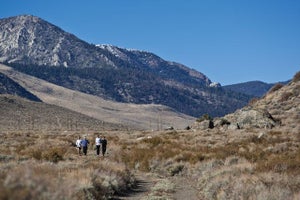 Boulder, Colo., became an endurance Mecca in the 1970s, after exercise scientists discovered that living at high altitude changes blood chemistry in ways that enhance sea-level performance. Since then, exercise scientists have learned a great deal more about the relationship between altitude and endurance performance, and what they've learned suggests that Boulder's mile-high elevation is one of the worst possible environments for endurance athletes to make their homes in. It's not high enough to significantly change blood chemistry in most people, yet it's also just high enough to significantly reduce performance in high-intensity workouts, so that athletes get a little less benefit from each quality session.
Forgive me if you're reading this in Boulder. We're just the messenger…
For more on this story and how you can implement altitude training in your routine, pick up the January/February issue of Inside Triathlon, on newsstands now.
[sig:CourtneyBaird]