The January/February issue of Inside Triathlon is on newsstands today.
Pick up a copy and find: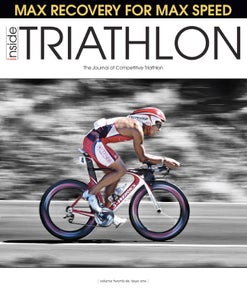 – An analysis of the bike that Chris McCormack used to win Kona.
– How six-time Kona world champion Dave Scott is finding his place in a new age of triathlon.
– A photo gallery and analysis of the 2010 Ironman World Championships.
– A profile of two-time Olympic medalist Bevan Docherty as he looks toward 2012.
– A foolproof guide to altitude training.
– A look at how you can maximize your recovery efforts and increase your speed.
And more.
[sig:CourtneyBaird]