#7
San Luis Obispo, Calif.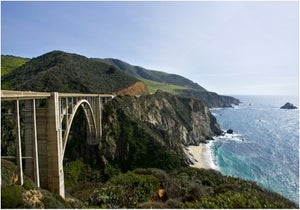 San Luis Obispo, better known as SLO, is a college town with a sublime Mediterranean climate and unequaled outdoor access. Whether you prefer to ride the panoramic Pacific Coast Highway or a variety of vineyard-packed hills and steep mountain ascents, cycling in SLO offers something for every appetite. Running routes are similarly diverse, and multiple pools and nearby ocean access make your tri training complete.
Between Team Kman and the TriSLO RoadRunners, you'll have your choice of more than 20 group workouts each week. Cal Poly State University also boasts a strong tri team, and students volunteer with a vengeance at the nearby Wildflower Triathlon Festival. Multisport retailers Art's Cyclery and GH Sports stock essential gear for every swim, bike and run pursuit.
As the first U.S. city to ban smoking in public places, host to a year-round farmer's market block party, and fan of cycling and all things green, San Luis Obispo exudes a healthy, high-spirited atmosphere backed by progressive action. The only tempering factor is its lack of affordability.
Love it if: Santa Barbara is your first choice, but the $717K median home price (compared to $479K in SLO) is too steep for your salary.
Leave it if: The exorbitant cost of living forces you to auction off your tri gear on eBay.