#2
Missoula, Mont.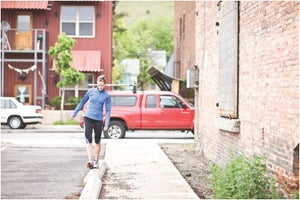 Head straight out your door in Missoula and you'll ride for hours without stopping—unless you're not yet fit enough to tackle the challenging climbs which ascend in three breathtaking directions. Mountain biking is equally awesome in this outdoor-enthusiast Shangri-la, and an impressive trail system and downtown dirt track provide plush run options as well. Olympic medalist Dave Berkoff coaches swim sessions at the University of Montana and the city's recently rebuilt 50-meter pool. Or, take a break from the black line and swim briskly upstream in one of the three rivers that converge in town.
Team Stampede, where local pro and Ironman Coeur d'Alene champion Linsey Corbin first cut her triathlon teeth, boasts more than 200 members—all of whom will eagerly join you for a Big Sky brew or Big Dipper ice cream post-training. Retailers Missoula Bike Works and Runner's Edge also provide training partners, gear and advice aplenty.
The heartiest triathletes train outdoors year-round here, while others opt for winter indoor training on treadmills and trainers, or else take part in a snow sport-inspired segue from the swim, bike and run grind. A cold weather inversion layer can cast a cloud over Missoula's pristine mountain beauty, but with the money you'll save due to the low cost of living, you'll easily be able to afford a January training jaunt to Kona.
Love it if: You're a multisport athlete with secret bull-riding ambitions and don't mind the cold. Cowboy culture is alive and well in Montana.
Leave it if: Quick getaways are a must. With most flights from Missoula International Airport funneling through Seattle, Denver or Salt Lake City, it's likely two or three stops until your final destination.